Whitstable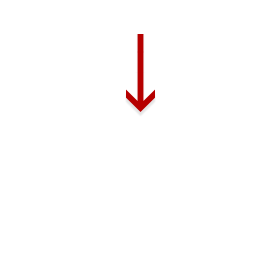 NE 45°
Saint peters Broadstairs Weather Station - 17.18 miles away | Updated 2 minutes ago
≈
High Tide is in 3 hours time
Today's Tide
| Time | Height | High/Low |
| --- | --- | --- |
| 00:19 | 5.56 | High Tide |
| 06:31 | 0.97 | Low Tide |
| 12:42 | 5.46 | High Tide |
| 19:09 | 0.65 | Low Tide |
Tommorow's Tide
| Time | Height | High/Low |
| --- | --- | --- |
| 01:14 | 5.82 | High Tide |
| 07:24 | 0.85 | Low Tide |
| 13:32 | 5.65 | High Tide |
| 20:01 | 0.42 | Low Tide |
Whitstable 5 Day Weather Forecast
| | | | | | | | | |
| --- | --- | --- | --- | --- | --- | --- | --- | --- |
| Thu 11 Aug 01:00 | ↓ | | 17°c | 17°c | 0 | Poor | 19% | |
| Thu 11 Aug 04:00 | ↓ | | 18°c | 18°c | 0 | Very poor | 19% | |
| Thu 11 Aug 07:00 | ↓ | | 19°c | 20°c | 1 | Poor | 19% | |
| Thu 11 Aug 10:00 | ↓ | | 24°c | 24°c | 4 | Very good | 0% | |
| Thu 11 Aug 13:00 | ↓ | | 26°c | 25°c | 7 | Very good | 0% | |
| Thu 11 Aug 16:00 | ↓ | | 26°c | 24°c | 4 | Very good | 0% | |
| Thu 11 Aug 19:00 | ↓ | | 23°c | 22°c | 1 | Good | 0% | |
| Thu 11 Aug 22:00 | ↓ | | 19°c | 19°c | 0 | Good | 3% | |
| Fri 12 Aug 01:00 | ↓ | | 18°c | 18°c | 0 | Poor | 15% | |
| Fri 12 Aug 04:00 | ↓ | | 18°c | 18°c | 0 | Poor | 16% | |
| Fri 12 Aug 07:00 | ↓ | | 20°c | 20°c | 1 | Good | 16% | |
| Fri 12 Aug 10:00 | ↓ | | 25°c | 24°c | 4 | Very good | 0% | |
| Fri 12 Aug 13:00 | ↓ | | 27°c | 25°c | 7 | Very good | 0% | |
| Fri 12 Aug 16:00 | ↓ | | 27°c | 25°c | 4 | Very good | 0% | |
| Fri 12 Aug 19:00 | ↓ | | 23°c | 22°c | 1 | Very good | 0% | |
| Fri 12 Aug 22:00 | ↓ | | 20°c | 20°c | 0 | Good | 0% | |
| Sat 13 Aug 01:00 | ↓ | | 19°c | 19°c | 0 | Moderate | 5% | |
| Sat 13 Aug 04:00 | ↓ | | 18°c | 18°c | 0 | Moderate | 3% | |
| Sat 13 Aug 07:00 | ↓ | | 20°c | 20°c | 1 | Very good | 0% | |
| Sat 13 Aug 10:00 | ↓ | | 27°c | 26°c | 4 | Very good | 0% | |
| Sat 13 Aug 13:00 | ↓ | | 30°c | 29°c | 7 | Very good | 0% | |
| Sat 13 Aug 16:00 | ↓ | | 31°c | 29°c | 4 | Very good | 0% | |
| Sat 13 Aug 19:00 | ↓ | | 27°c | 26°c | 1 | Very good | 0% | |
| Sat 13 Aug 22:00 | ↓ | | 23°c | 21°c | 0 | Very good | 1% | |
| Sun 14 Aug 01:00 | ↓ | | 22°c | 21°c | 0 | Very good | 4% | |
| Sun 14 Aug 04:00 | ↓ | | 20°c | 19°c | 0 | Very good | 1% | |
| Sun 14 Aug 07:00 | ↓ | | 21°c | 21°c | 1 | Very good | 3% | |
| Sun 14 Aug 10:00 | ↓ | | 28°c | 27°c | 4 | Very good | 4% | |
| Sun 14 Aug 13:00 | ↓ | | 30°c | 28°c | 6 | Very good | 5% | |
| Sun 14 Aug 16:00 | ↓ | | 28°c | 27°c | 3 | Very good | 5% | |
| Sun 14 Aug 19:00 | ↓ | | 25°c | 24°c | 1 | Very good | 5% | |
| Sun 14 Aug 22:00 | ↓ | | 22°c | 21°c | 0 | Very good | 6% | |
| Mon 15 Aug 01:00 | ↓ | | 20°c | 20°c | 0 | Very good | 10% | |
| Mon 15 Aug 04:00 | ↓ | | 19°c | 19°c | 0 | Very good | 5% | |
| Mon 15 Aug 07:00 | ↓ | | 19°c | 19°c | 1 | Very good | 11% | |
| Mon 15 Aug 10:00 | ↓ | | 23°c | 22°c | 4 | Very good | 11% | |
| Mon 15 Aug 13:00 | ↓ | | 25°c | 24°c | 5 | Very good | 34% | |
| Mon 15 Aug 16:00 | ↓ | | 25°c | 23°c | 3 | Very good | 53% | |
| Mon 15 Aug 19:00 | ↓ | | 23°c | 21°c | 1 | Very good | 8% | |
| Mon 15 Aug 22:00 | ↓ | | 20°c | 19°c | 0 | Very good | 2% | |
Kitesurfing Map for Whitstable
Whitstable kite Surfing Photos
About Whitstable
Whitstable offers a wide variety of conditions in many wind directions and states of the tide. The local windsurf club has a bar, hot showers and board storage. Windsurfers launch from the beach to the left of the harbour.

Called 'the Street', it has been used as a speed strip and it's also ideal for beginners in lighter winds as the sand bank prevents any drifting out to sea.
Ideal in SW to NW and NE to SE. For 1-2 hours either side of high tide, a perfectly flat water area is exposed next to the beach.

Local Dangers
shingle

shingle strip to far right hand side.