Chalkwell 'The Ray'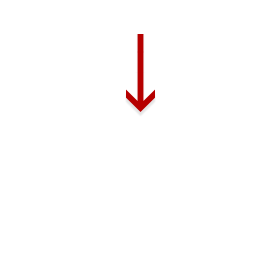 N 0°
Corringham, Essex Weather Station - 9.1 miles away | Updated 5 minutes ago
≈
High Tide is in about 1 hour time
Today's Tide
| Time | Height | High/Low |
| --- | --- | --- |
| 01:55 | 5.82 | High Tide |
| 08:09 | 0.57 | Low Tide |
| 14:08 | 5.62 | High Tide |
| 20:48 | 0.07 | Low Tide |
Tommorow's Tide
| Time | Height | High/Low |
| --- | --- | --- |
| 02:42 | 5.88 | High Tide |
| 08:54 | 0.54 | Low Tide |
| 14:52 | 5.69 | High Tide |
| 21:33 | 0.04 | Low Tide |
Southend - Chalkwell Beach (Beach) Wind Forecast
Southend - Chalkwell Beach (Beach) 5 Day Weather Forecast
| | | | | | | | | |
| --- | --- | --- | --- | --- | --- | --- | --- | --- |
| Fri 12 Aug 19:00 | ↓ | | 26°c | 24°c | 1 | Very good | 0% | |
| Fri 12 Aug 22:00 | ↓ | | 20°c | 21°c | 0 | Good | 0% | |
| Sat 13 Aug 01:00 | ↓ | | 21°c | 21°c | 0 | Very good | 0% | |
| Sat 13 Aug 04:00 | ↓ | | 20°c | 19°c | 0 | Very good | 0% | |
| Sat 13 Aug 07:00 | ↓ | | 20°c | 20°c | 1 | Good | 0% | |
| Sat 13 Aug 10:00 | ↓ | | 25°c | 24°c | 4 | Very good | 0% | |
| Sat 13 Aug 13:00 | ↓ | | 30°c | 27°c | 7 | Very good | 0% | |
| Sat 13 Aug 16:00 | ↓ | | 29°c | 26°c | 4 | Very good | 0% | |
| Sat 13 Aug 19:00 | ↓ | | 26°c | 24°c | 1 | Very good | 0% | |
| Sat 13 Aug 22:00 | ↓ | | 23°c | 23°c | 0 | Very good | 0% | |
| Sun 14 Aug 01:00 | ↓ | | 22°c | 22°c | 0 | Very good | 0% | |
| Sun 14 Aug 04:00 | ↓ | | 20°c | 21°c | 0 | Good | 0% | |
| Sun 14 Aug 07:00 | ↓ | | 21°c | 21°c | 1 | Good | 2% | |
| Sun 14 Aug 10:00 | ↓ | | 25°c | 25°c | 4 | Very good | 0% | |
| Sun 14 Aug 13:00 | ↓ | | 29°c | 27°c | 6 | Very good | 0% | |
| Sun 14 Aug 16:00 | ↓ | | 29°c | 26°c | 4 | Very good | 1% | |
| Sun 14 Aug 19:00 | ↓ | | 26°c | 24°c | 1 | Very good | 4% | |
| Sun 14 Aug 22:00 | ↓ | | 23°c | 24°c | 0 | Very good | 4% | |
| Mon 15 Aug 01:00 | ↓ | | 22°c | 23°c | 0 | Very good | 7% | |
| Mon 15 Aug 04:00 | ↓ | | 21°c | 21°c | 0 | Very good | 5% | |
| Mon 15 Aug 07:00 | ↓ | | 21°c | 21°c | 1 | Very good | 6% | |
| Mon 15 Aug 10:00 | ↓ | | 24°c | 25°c | 3 | Very good | 3% | |
| Mon 15 Aug 13:00 | ↓ | | 26°c | 26°c | 5 | Very good | 13% | |
| Mon 15 Aug 16:00 | ↓ | | 26°c | 25°c | 3 | Very good | 39% | |
| Mon 15 Aug 19:00 | ↓ | | 26°c | 25°c | 1 | Very good | 34% | |
| Mon 15 Aug 22:00 | ↓ | | 24°c | 22°c | 0 | Very good | 5% | |
| Tue 16 Aug 01:00 | ↓ | | 22°c | 21°c | 0 | Very good | 3% | |
| Tue 16 Aug 04:00 | ↓ | | 20°c | 20°c | 0 | Very good | 8% | |
| Tue 16 Aug 07:00 | ↓ | | 20°c | 19°c | 1 | Very good | 9% | |
| Tue 16 Aug 10:00 | ↓ | | 22°c | 22°c | 3 | Very good | 36% | |
| Tue 16 Aug 13:00 | ↓ | | 24°c | 24°c | 5 | Very good | 41% | |
| Tue 16 Aug 16:00 | ↓ | | 24°c | 23°c | 3 | Very good | 44% | |
| Tue 16 Aug 19:00 | ↓ | | 23°c | 23°c | 1 | Very good | 32% | |
| Tue 16 Aug 22:00 | ↓ | | 22°c | 21°c | 0 | Very good | 4% | |
Kitesurfing Map for Chalkwell 'The Ray'
Chalkwell 'The Ray' kite Surfing Photos
About Chalkwell 'The Ray'
Chalkwell (The Ray) is located to the West of Southend-on-Sea and its beach is South - SouthWest facing
Designated beach (council approved)
To Find: M25 - A13 / A127 to Southend, head for Westcliff or Chalkwell sea front (From Pier - head towards London).
A popular site with windsurfers, mainly when it is blowing a gale. The Ray is a stretch of water that is left when the tide goes out. A 10-minute walk from the beach. Check a tide timetable and try and get there 3-4 hours after high water, this will give you approximately 4 hours in the Ray. At high water there is no place to launch and if you get into trouble there is no soft landing !
Launching & Landing
When the tide drops go out to the exposed channel called 'The Ray' and launch on the sand bank
Never sail at high tide
Keep the area clear for other users - especially during school holidays
Local Dangers
Fishing vessels

Beware of fishing vessels and other craft that use 'The Ray'

Oyster Shells

Can rip through wetsuits and kites!

Fast flowing channels

The currents are very strong at low tide.
Local Parking
Chalkwell Esplanade

Pay and display available on road. Free in winter months
Life Guard & Coast Guard
Life Guard

There is a manned lifeguard station through the summer.