Poole Harbour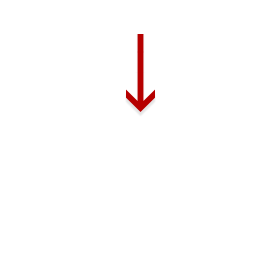 N 342°
Farnham Weather Station - 61.37 miles away | Updated 2 minutes ago
≈
Low Tide is in 12 minutes time
Today's Tide
| Time | Height | High/Low |
| --- | --- | --- |
| 00:59 | 1.66 | Low Tide |
| 02:00 | 1.72 | High Tide |
| 05:05 | 0.2 | Low Tide |
| 10:37 | 2.3 | High Tide |
| 13:07 | 1.7 | Low Tide |
| 14:35 | 1.9 | High Tide |
| 17:27 | 0.45 | Low Tide |
| 22:50 | 2.45 | High Tide |
Tommorow's Tide
| Time | Height | High/Low |
| --- | --- | --- |
| 01:39 | 1.61 | Low Tide |
| 02:51 | 1.73 | High Tide |
| 05:49 | 0.15 | Low Tide |
| 11:19 | 2.33 | High Tide |
| 13:48 | 1.68 | Low Tide |
| 15:22 | 1.95 | High Tide |
| 18:11 | 0.46 | Low Tide |
| 23:31 | 2.42 | High Tide |
Poole - Shore Road, Sandbanks (Beach) Wind Forecast
Poole - Shore Road, Sandbanks (Beach) 5 Day Weather Forecast
| | | | | | | | | |
| --- | --- | --- | --- | --- | --- | --- | --- | --- |
| Fri 12 Aug 19:00 | ↓ | | 28°c | 27°c | 1 | Good | 0% | |
| Fri 12 Aug 22:00 | ↓ | | 23°c | 23°c | 0 | Very good | 0% | |
| Sat 13 Aug 01:00 | ↓ | | 20°c | 20°c | 0 | Good | 0% | |
| Sat 13 Aug 04:00 | ↓ | | 19°c | 19°c | 0 | Good | 0% | |
| Sat 13 Aug 07:00 | ↓ | | 19°c | 19°c | 1 | Good | 0% | |
| Sat 13 Aug 10:00 | ↓ | | 25°c | 25°c | 4 | Good | 0% | |
| Sat 13 Aug 13:00 | ↓ | | 26°c | 24°c | 7 | Very good | 0% | |
| Sat 13 Aug 16:00 | ↓ | | 26°c | 25°c | 4 | Very good | 0% | |
| Sat 13 Aug 19:00 | ↓ | | 25°c | 25°c | 1 | Very good | 0% | |
| Sat 13 Aug 22:00 | ↓ | | 22°c | 22°c | 0 | Very good | 0% | |
| Sun 14 Aug 01:00 | ↓ | | 22°c | 20°c | 0 | Very good | 0% | |
| Sun 14 Aug 04:00 | ↓ | | 20°c | 19°c | 0 | Very good | 0% | |
| Sun 14 Aug 07:00 | ↓ | | 20°c | 19°c | 1 | Very good | 0% | |
| Sun 14 Aug 10:00 | ↓ | | 25°c | 24°c | 4 | Very good | 0% | |
| Sun 14 Aug 13:00 | ↓ | | 26°c | 25°c | 7 | Very good | 1% | |
| Sun 14 Aug 16:00 | ↓ | | 26°c | 24°c | 4 | Very good | 1% | |
| Sun 14 Aug 19:00 | ↓ | | 25°c | 24°c | 1 | Very good | 1% | |
| Sun 14 Aug 22:00 | ↓ | | 22°c | 22°c | 0 | Very good | 1% | |
| Mon 15 Aug 01:00 | ↓ | | 20°c | 20°c | 0 | Good | 0% | |
| Mon 15 Aug 04:00 | ↓ | | 19°c | 19°c | 0 | Very good | 2% | |
| Mon 15 Aug 07:00 | ↓ | | 19°c | 19°c | 1 | Very good | 3% | |
| Mon 15 Aug 10:00 | ↓ | | 24°c | 23°c | 4 | Very good | 7% | |
| Mon 15 Aug 13:00 | ↓ | | 26°c | 25°c | 6 | Very good | 8% | |
| Mon 15 Aug 16:00 | ↓ | | 24°c | 23°c | 3 | Very good | 9% | |
| Mon 15 Aug 19:00 | ↓ | | 23°c | 22°c | 1 | Very good | 10% | |
| Mon 15 Aug 22:00 | ↓ | | 20°c | 20°c | 0 | Very good | 10% | |
| Tue 16 Aug 01:00 | ↓ | | 19°c | 19°c | 0 | Good | 12% | |
| Tue 16 Aug 04:00 | ↓ | | 19°c | 19°c | 0 | Very good | 14% | |
| Tue 16 Aug 07:00 | ↓ | | 18°c | 18°c | 1 | Good | 36% | |
| Tue 16 Aug 10:00 | ↓ | | 20°c | 20°c | 3 | Very good | 41% | |
| Tue 16 Aug 13:00 | ↓ | | 22°c | 20°c | 6 | Very good | 39% | |
| Tue 16 Aug 16:00 | ↓ | | 21°c | 20°c | 3 | Very good | 36% | |
| Tue 16 Aug 19:00 | ↓ | | 21°c | 20°c | 1 | Very good | 9% | |
| Tue 16 Aug 22:00 | ↓ | | 19°c | 18°c | 0 | Very good | 6% | |
Kitesurfing Map for Poole Harbour
Poole Harbour kite Surfing Photos
About Poole Harbour
The waters around Poole offer some great kitesurfing conditions - whether you are learning to kite or wanting epic sea conditions.
Whitley Bay (or inside harbour) offers ideal learning conditions with the water never being much more than waist height. Rig and launch up wind near the Sanbanks Hotel.
If you are looking to stretch yourself - Sandbanks beach offers amazing conditions in the right wind directions. Kite from the main Sandbanks car park or move down the beach towards Bournemouth and surf behind the Sandbanks Hotel or further down towards Branksome.
If you do venture further afield, the deep water channel is very busy with traffic - most of it of the gin palace variety, with the occasional Sea Cat or car ferry thrown in for good measure. If you get in their way, they won't see you or feel a thing when they run over you. Don't try to assert your right of sail having priority over power!
The deep water channel gets very choppy, & the currents are stronger here.
Keep well away from the harbour entrance & the chain ferry.
Also be aware of launching to close to the road
Launching & Landing
Beach
Local Dangers
Harbour Entry

Currents

Chain Ferry

Launching close to road