Hengistbury Head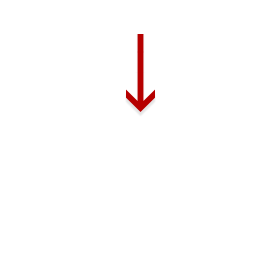 N 21°
Farnham Weather Station - 53.66 miles away | Updated 1 minute ago
≈
Low Tide was about 2 minutes ago
Today's Tide
| Time | Height | High/Low |
| --- | --- | --- |
| 00:59 | 1.66 | Low Tide |
| 02:00 | 1.72 | High Tide |
| 05:05 | 0.2 | Low Tide |
| 10:37 | 2.3 | High Tide |
| 13:07 | 1.7 | Low Tide |
| 14:35 | 1.9 | High Tide |
| 17:27 | 0.45 | Low Tide |
| 22:50 | 2.45 | High Tide |
Tommorow's Tide
| Time | Height | High/Low |
| --- | --- | --- |
| 01:39 | 1.61 | Low Tide |
| 02:51 | 1.73 | High Tide |
| 05:49 | 0.15 | Low Tide |
| 11:19 | 2.33 | High Tide |
| 13:48 | 1.68 | Low Tide |
| 15:22 | 1.95 | High Tide |
| 18:11 | 0.46 | Low Tide |
| 23:31 | 2.42 | High Tide |
Christchurch - Mudeford Sandbank East (Beach) Wind Forecast
Christchurch - Mudeford Sandbank East (Beach) 5 Day Weather Forecast
| | | | | | | | | |
| --- | --- | --- | --- | --- | --- | --- | --- | --- |
| Sat 13 Aug 01:00 | ↓ | | 21°c | 19°c | 0 | Good | 0% | |
| Sat 13 Aug 04:00 | ↓ | | 19°c | 18°c | 0 | Good | 0% | |
| Sat 13 Aug 07:00 | ↓ | | 19°c | 18°c | 1 | Good | 0% | |
| Sat 13 Aug 10:00 | ↓ | | 25°c | 24°c | 4 | Very good | 0% | |
| Sat 13 Aug 13:00 | ↓ | | 26°c | 24°c | 7 | Very good | 0% | |
| Sat 13 Aug 16:00 | ↓ | | 26°c | 24°c | 4 | Very good | 0% | |
| Sat 13 Aug 19:00 | ↓ | | 25°c | 25°c | 1 | Very good | 0% | |
| Sat 13 Aug 22:00 | ↓ | | 23°c | 22°c | 0 | Very good | 0% | |
| Sun 14 Aug 01:00 | ↓ | | 22°c | 21°c | 0 | Very good | 0% | |
| Sun 14 Aug 04:00 | ↓ | | 20°c | 19°c | 0 | Very good | 0% | |
| Sun 14 Aug 07:00 | ↓ | | 20°c | 19°c | 1 | Very good | 0% | |
| Sun 14 Aug 10:00 | ↓ | | 25°c | 24°c | 4 | Very good | 0% | |
| Sun 14 Aug 13:00 | ↓ | | 25°c | 24°c | 6 | Very good | 0% | |
| Sun 14 Aug 16:00 | ↓ | | 23°c | 22°c | 4 | Very good | 4% | |
| Sun 14 Aug 19:00 | ↓ | | 23°c | 22°c | 1 | Very good | 1% | |
| Sun 14 Aug 22:00 | ↓ | | 22°c | 22°c | 0 | Very good | 3% | |
| Mon 15 Aug 01:00 | ↓ | | 21°c | 20°c | 0 | Very good | 0% | |
| Mon 15 Aug 04:00 | ↓ | | 20°c | 20°c | 0 | Very good | 1% | |
| Mon 15 Aug 07:00 | ↓ | | 19°c | 19°c | 1 | Very good | 3% | |
| Mon 15 Aug 10:00 | ↓ | | 22°c | 21°c | 4 | Very good | 6% | |
| Mon 15 Aug 13:00 | ↓ | | 22°c | 21°c | 6 | Very good | 9% | |
| Mon 15 Aug 16:00 | ↓ | | 23°c | 22°c | 3 | Very good | 9% | |
| Mon 15 Aug 19:00 | ↓ | | 22°c | 21°c | 1 | Very good | 6% | |
| Mon 15 Aug 22:00 | ↓ | | 21°c | 20°c | 0 | Very good | 10% | |
| Tue 16 Aug 01:00 | ↓ | | 20°c | 19°c | 0 | Very good | 12% | |
| Tue 16 Aug 04:00 | ↓ | | 19°c | 19°c | 0 | Very good | 14% | |
| Tue 16 Aug 07:00 | ↓ | | 19°c | 19°c | 1 | Good | 35% | |
| Tue 16 Aug 10:00 | ↓ | | 20°c | 20°c | 4 | Very good | 39% | |
| Tue 16 Aug 13:00 | ↓ | | 20°c | 19°c | 6 | Very good | 39% | |
| Tue 16 Aug 16:00 | ↓ | | 21°c | 19°c | 3 | Very good | 34% | |
| Tue 16 Aug 19:00 | ↓ | | 20°c | 20°c | 1 | Very good | 9% | |
| Tue 16 Aug 22:00 | ↓ | | 19°c | 19°c | 0 | Very good | 6% | |
| Wed 17 Aug 01:00 | ↓ | | 18°c | 18°c | 0 | Very good | 5% | |
| Wed 17 Aug 04:00 | ↓ | | 17°c | 17°c | 0 | Moderate | 8% | |
| Wed 17 Aug 07:00 | ↓ | | 17°c | 16°c | 1 | Moderate | 9% | |
| Wed 17 Aug 10:00 | ↓ | | 19°c | 19°c | 3 | Good | 9% | |
| Wed 17 Aug 13:00 | ↓ | | 21°c | 20°c | 6 | Good | 16% | |
| Wed 17 Aug 16:00 | ↓ | | 22°c | 20°c | 3 | Very good | 35% | |
| Wed 17 Aug 19:00 | ↓ | | 21°c | 20°c | 1 | Very good | 11% | |
| Wed 17 Aug 22:00 | ↓ | | 19°c | 18°c | 0 | Very good | 3% | |
Kitesurfing Map for Hengistbury Head
Hengistbury Head kite Surfing Photos
About Hengistbury Head
Hengistbury Head is a headland near Bournemouth on the south coast of England. It is approximately one kilometer in length. It stands half way between the entrance to Poole harbour and Hurst spit and forms the main division between Poole and Christchurch Bays.
This is a friendly but local spot that boasts the best surf in the area coupled with the clockwork summer sea breeze.
Travel on the coast road past Bournemouth and Boscombe and carry on to the beach side cafe. There is free secure parking behind the houses on the left, then a short walk to the beach.
The best conditions are in the winter storms, but beware the beach is mainly pebbles with a steep cliff top creating and up draft.
Launching & Landing
Beach Launch