Thorpe Bay 'Uncle Toms'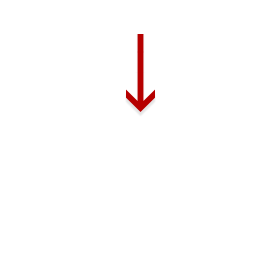 W 270°
Corringham, Essex Weather Station - 13.41 miles away | Updated 4 minutes ago
≈
Low Tide was about 2 hours ago
Today's Tide
| Time | Height | High/Low |
| --- | --- | --- |
| 05:21 | 0.48 | Low Tide |
| 11:22 | 5.3 | High Tide |
| 17:31 | 0.94 | Low Tide |
| 23:35 | 5.19 | High Tide |
Tommorow's Tide
| Time | Height | High/Low |
| --- | --- | --- |
| 06:05 | 0.49 | Low Tide |
| 12:08 | 5.33 | High Tide |
| 18:15 | 0.82 | Low Tide |
Shoeburyness (Beach) Wind Forecast
Shoeburyness (Beach) 5 Day Weather Forecast
| | | | | | | | | |
| --- | --- | --- | --- | --- | --- | --- | --- | --- |
| Fri 27 May 01:00 | ↓ | | 15°c | 13°c | 0 | Good | 9% | |
| Fri 27 May 04:00 | ↓ | | 14°c | 12°c | 0 | Good | 4% | |
| Fri 27 May 07:00 | ↓ | | 14°c | 12°c | 1 | Good | 5% | |
| Fri 27 May 10:00 | ↓ | | 15°c | 13°c | 5 | Very good | 1% | |
| Fri 27 May 13:00 | ↓ | | 18°c | 15°c | 7 | Very good | 0% | |
| Fri 27 May 16:00 | ↓ | | 19°c | 15°c | 4 | Very good | 0% | |
| Fri 27 May 19:00 | ↓ | | 18°c | 15°c | 1 | Excellent | 0% | |
| Fri 27 May 22:00 | ↓ | | 13°c | 11°c | 0 | Very good | 0% | |
| Sat 28 May 01:00 | ↓ | | 11°c | 9°c | 0 | Very good | 0% | |
| Sat 28 May 04:00 | ↓ | | 9°c | 7°c | 0 | Very good | 0% | |
| Sat 28 May 07:00 | ↓ | | 10°c | 8°c | 1 | Very good | 0% | |
| Sat 28 May 10:00 | ↓ | | 14°c | 12°c | 4 | Excellent | 4% | |
| Sat 28 May 13:00 | ↓ | | 16°c | 13°c | 6 | Very good | 4% | |
| Sat 28 May 16:00 | ↓ | | 14°c | 12°c | 3 | Very good | 4% | |
| Sat 28 May 19:00 | ↓ | | 13°c | 11°c | 1 | Very good | 1% | |
| Sat 28 May 22:00 | ↓ | | 11°c | 10°c | 0 | Very good | 0% | |
| Sun 29 May 01:00 | ↓ | | 9°c | 7°c | 0 | Very good | 1% | |
| Sun 29 May 04:00 | ↓ | | 8°c | 5°c | 0 | Very good | 1% | |
| Sun 29 May 07:00 | ↓ | | 9°c | 7°c | 1 | Very good | 3% | |
| Sun 29 May 10:00 | ↓ | | 12°c | 9°c | 4 | Very good | 12% | |
| Sun 29 May 13:00 | ↓ | | 12°c | 10°c | 5 | Good | 33% | |
| Sun 29 May 16:00 | ↓ | | 13°c | 11°c | 3 | Very good | 11% | |
| Sun 29 May 19:00 | ↓ | | 12°c | 10°c | 1 | Very good | 8% | |
| Sun 29 May 22:00 | ↓ | | 10°c | 8°c | 0 | Very good | 6% | |
| Mon 30 May 01:00 | ↓ | | 8°c | 7°c | 0 | Very good | 2% | |
| Mon 30 May 04:00 | ↓ | | 8°c | 6°c | 0 | Very good | 2% | |
| Mon 30 May 07:00 | ↓ | | 9°c | 8°c | 1 | Very good | 3% | |
| Mon 30 May 10:00 | ↓ | | 12°c | 10°c | 5 | Very good | 8% | |
| Mon 30 May 13:00 | ↓ | | 13°c | 11°c | 5 | Very good | 16% | |
| Mon 30 May 16:00 | ↓ | | 13°c | 12°c | 2 | Very good | 31% | |
| Mon 30 May 19:00 | ↓ | | 13°c | 11°c | 1 | Very good | 13% | |
| Mon 30 May 22:00 | ↓ | | 12°c | 10°c | 0 | Very good | 10% | |
| Tue 31 May 01:00 | ↓ | | 11°c | 10°c | 0 | Very good | 3% | |
| Tue 31 May 04:00 | ↓ | | 11°c | 9°c | 0 | Very good | 4% | |
| Tue 31 May 07:00 | ↓ | | 11°c | 10°c | 1 | Very good | 2% | |
| Tue 31 May 10:00 | ↓ | | 13°c | 12°c | 4 | Very good | 14% | |
| Tue 31 May 13:00 | ↓ | | 15°c | 13°c | 6 | Very good | 20% | |
| Tue 31 May 16:00 | ↓ | | 16°c | 13°c | 2 | Very good | 39% | |
| Tue 31 May 19:00 | ↓ | | 15°c | 13°c | 1 | Very good | 32% | |
| Tue 31 May 22:00 | ↓ | | 14°c | 12°c | 0 | Very good | 6% | |
Kitesurfing Map for Thorpe Bay 'Uncle Toms'
Thorpe Bay 'Uncle Toms' kite Surfing Photos
About Thorpe Bay 'Uncle Toms'
(UPDATED) Due to the temporary closure of East Beach, This beach has become very busy! This is causing issues with as there is only a small section of beach to launch and land. Please ensure that you pump up your kite and get riding ASAP to avoid any congestion on the beach.
DO NOT PARK ON THE SLIPWAY!!!!!
DO NOT Launch your kite on the Green behind the beach huts!!!!!
Remember Right of way rules
Right of way rules determine who has the "right of way" and who should "yield, or get out of the way" when passing.


A kiter on a starboard tack (right hand and shoulder forwards) has right of way.
A kiter on a port tack (left hand and shoulder forwards) must yield right of way (get out the way).
For two kiters on the same tack, the kiteboarder upwind must give way to the kitesurfer downwind.
While passing in opposite directions:


the upwind kiteboarder must fly their kite high,
the kiteboarder downwind must fly their kite low
Uncle Tom's is located in Thorpe Bay which is East of Southend-on-Sea.
Although not a designated kite beach Uncle Tom's cane still be a fantastic location if you follow the rules to ensure we can continue to use this beach.

Uncle Toms is a small area and the beach is mainly stones. The launch ramp is used by JetSkis and speed boats hence it is best avoided at high tide. The rule of thumb here is do not go out until the concrete at the end of the storm drain pipe is visible. At the shoreline the beach has some mussel beds which will shred a kite very quickly, these should be avoided. To the right of the pipe there are boat moorings, these should also be avoided. At low tide a shallow lagoon forms approx 10 mins walk from the beach. Be aware that the tides at Southend move quickly. Make sure you are aware of the tide times and be aware that very strong currents can form in the estuary.
Launching & Landing
Rig, launch and land to right of fence when looking out to sea from the launch ramp or on one of the sand banks at low tide. Stay off the MOD restricted land.
Local Dangers
Small Pier

Mussel Beds

Cockle Beds

Fishing Boats/Moorings

MOD restricted area

VERY BUSY!!!!!!
Local Parking
Uncle Tom's cabin

Pay and Display

Street Parking

Their is a limited numbers of spaces directly leading up to the slipway
Life Guard & Coast Guard
Coast Guard

Station overlooking launch area