Sandbanks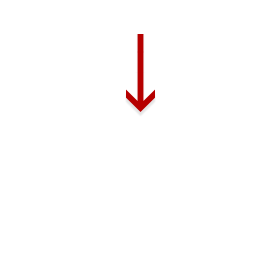 NW 300°
Farnham Weather Station - 61.06 miles away | Updated 26 seconds ago
≈
Low Tide is in 33 minutes time
Today's Tide
| Time | Height | High/Low |
| --- | --- | --- |
| 00:59 | 1.66 | Low Tide |
| 02:00 | 1.72 | High Tide |
| 05:05 | 0.2 | Low Tide |
| 10:37 | 2.3 | High Tide |
| 13:07 | 1.7 | Low Tide |
| 14:35 | 1.9 | High Tide |
| 17:27 | 0.45 | Low Tide |
| 22:50 | 2.45 | High Tide |
Tommorow's Tide
| Time | Height | High/Low |
| --- | --- | --- |
| 01:39 | 1.61 | Low Tide |
| 02:51 | 1.73 | High Tide |
| 05:49 | 0.15 | Low Tide |
| 11:19 | 2.33 | High Tide |
| 13:48 | 1.68 | Low Tide |
| 15:22 | 1.95 | High Tide |
| 18:11 | 0.46 | Low Tide |
| 23:31 | 2.42 | High Tide |
Poole - Shore Road, Sandbanks (Beach) Wind Forecast
Poole - Shore Road, Sandbanks (Beach) 5 Day Weather Forecast
| | | | | | | | | |
| --- | --- | --- | --- | --- | --- | --- | --- | --- |
| Fri 12 Aug 19:00 | ↓ | | 28°c | 27°c | 1 | Good | 0% | |
| Fri 12 Aug 22:00 | ↓ | | 23°c | 23°c | 0 | Very good | 0% | |
| Sat 13 Aug 01:00 | ↓ | | 20°c | 20°c | 0 | Good | 0% | |
| Sat 13 Aug 04:00 | ↓ | | 19°c | 19°c | 0 | Good | 0% | |
| Sat 13 Aug 07:00 | ↓ | | 19°c | 19°c | 1 | Good | 0% | |
| Sat 13 Aug 10:00 | ↓ | | 25°c | 25°c | 4 | Good | 0% | |
| Sat 13 Aug 13:00 | ↓ | | 26°c | 24°c | 7 | Very good | 0% | |
| Sat 13 Aug 16:00 | ↓ | | 26°c | 25°c | 4 | Very good | 0% | |
| Sat 13 Aug 19:00 | ↓ | | 25°c | 25°c | 1 | Very good | 0% | |
| Sat 13 Aug 22:00 | ↓ | | 22°c | 22°c | 0 | Very good | 0% | |
| Sun 14 Aug 01:00 | ↓ | | 22°c | 20°c | 0 | Very good | 0% | |
| Sun 14 Aug 04:00 | ↓ | | 20°c | 19°c | 0 | Very good | 0% | |
| Sun 14 Aug 07:00 | ↓ | | 20°c | 19°c | 1 | Very good | 0% | |
| Sun 14 Aug 10:00 | ↓ | | 25°c | 24°c | 4 | Very good | 0% | |
| Sun 14 Aug 13:00 | ↓ | | 26°c | 25°c | 7 | Very good | 1% | |
| Sun 14 Aug 16:00 | ↓ | | 26°c | 24°c | 4 | Very good | 1% | |
| Sun 14 Aug 19:00 | ↓ | | 25°c | 24°c | 1 | Very good | 1% | |
| Sun 14 Aug 22:00 | ↓ | | 22°c | 22°c | 0 | Very good | 1% | |
| Mon 15 Aug 01:00 | ↓ | | 20°c | 20°c | 0 | Good | 0% | |
| Mon 15 Aug 04:00 | ↓ | | 19°c | 19°c | 0 | Very good | 2% | |
| Mon 15 Aug 07:00 | ↓ | | 19°c | 19°c | 1 | Very good | 3% | |
| Mon 15 Aug 10:00 | ↓ | | 24°c | 23°c | 4 | Very good | 7% | |
| Mon 15 Aug 13:00 | ↓ | | 26°c | 25°c | 6 | Very good | 8% | |
| Mon 15 Aug 16:00 | ↓ | | 24°c | 23°c | 3 | Very good | 9% | |
| Mon 15 Aug 19:00 | ↓ | | 23°c | 22°c | 1 | Very good | 10% | |
| Mon 15 Aug 22:00 | ↓ | | 20°c | 20°c | 0 | Very good | 10% | |
| Tue 16 Aug 01:00 | ↓ | | 19°c | 19°c | 0 | Good | 12% | |
| Tue 16 Aug 04:00 | ↓ | | 19°c | 19°c | 0 | Very good | 14% | |
| Tue 16 Aug 07:00 | ↓ | | 18°c | 18°c | 1 | Good | 36% | |
| Tue 16 Aug 10:00 | ↓ | | 20°c | 20°c | 3 | Very good | 41% | |
| Tue 16 Aug 13:00 | ↓ | | 22°c | 20°c | 6 | Very good | 39% | |
| Tue 16 Aug 16:00 | ↓ | | 21°c | 20°c | 3 | Very good | 36% | |
| Tue 16 Aug 19:00 | ↓ | | 21°c | 20°c | 1 | Very good | 9% | |
| Tue 16 Aug 22:00 | ↓ | | 19°c | 18°c | 0 | Very good | 6% | |
Kitesurfing Map for Sandbanks
Sandbanks kite Surfing Photos
About Sandbanks
Sandbanks is situated on the open sea-side of Poole Harbour, which makes it a great place to make the step to kitesurfing in open ocean. The conditions suit all levels of kitesurfing with the conditions favouring freeride and bump and jump.
Wave riding can be had on the beach break (a sandy bottom), which is good for learner wave sailors or alternatively for the more adventurous Hook Sands can be entertained. Hook Sands work best between mid to low tide and can produce some excellent waves for jumping and riding, which will usually be bigger than the waves breaking on the beach. At times where the conditions seem hopeless, a change in tide can come up the goods.
Small waves. Wave breakers. If you go further north, you will find areas without wave breakers.
Launching & Landing
Sandbanks
Local Dangers
Shipping lane

On the Purbeck side of Hook Sands is a shipping lane, that should be avoided if possible. Also, if you decide to venture out to Hook Sands i