Shoebury East Beach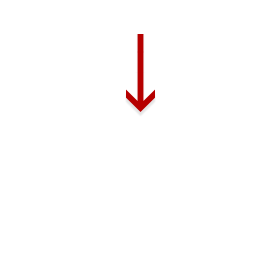 W 292°
Corringham, Essex Weather Station - 14.79 miles away | Updated 5 minutes ago
≈
Low Tide was about 1 hour ago
Today's Tide
| Time | Height | High/Low |
| --- | --- | --- |
| 05:21 | 0.48 | Low Tide |
| 11:22 | 5.3 | High Tide |
| 17:31 | 0.94 | Low Tide |
| 23:35 | 5.19 | High Tide |
Tommorow's Tide
| Time | Height | High/Low |
| --- | --- | --- |
| 06:05 | 0.49 | Low Tide |
| 12:08 | 5.33 | High Tide |
| 18:15 | 0.82 | Low Tide |
Shoeburyness (Beach) Wind Forecast
Shoeburyness (Beach) 5 Day Weather Forecast
| | | | | | | | | |
| --- | --- | --- | --- | --- | --- | --- | --- | --- |
| Fri 27 May 01:00 | ↓ | | 15°c | 13°c | 0 | Good | 9% | |
| Fri 27 May 04:00 | ↓ | | 14°c | 12°c | 0 | Good | 4% | |
| Fri 27 May 07:00 | ↓ | | 14°c | 12°c | 1 | Good | 5% | |
| Fri 27 May 10:00 | ↓ | | 15°c | 13°c | 5 | Very good | 1% | |
| Fri 27 May 13:00 | ↓ | | 18°c | 15°c | 7 | Very good | 0% | |
| Fri 27 May 16:00 | ↓ | | 19°c | 15°c | 4 | Very good | 0% | |
| Fri 27 May 19:00 | ↓ | | 18°c | 15°c | 1 | Excellent | 0% | |
| Fri 27 May 22:00 | ↓ | | 13°c | 11°c | 0 | Very good | 0% | |
| Sat 28 May 01:00 | ↓ | | 11°c | 9°c | 0 | Very good | 0% | |
| Sat 28 May 04:00 | ↓ | | 9°c | 7°c | 0 | Very good | 0% | |
| Sat 28 May 07:00 | ↓ | | 10°c | 8°c | 1 | Very good | 0% | |
| Sat 28 May 10:00 | ↓ | | 14°c | 12°c | 4 | Excellent | 4% | |
| Sat 28 May 13:00 | ↓ | | 16°c | 13°c | 6 | Very good | 4% | |
| Sat 28 May 16:00 | ↓ | | 14°c | 12°c | 3 | Very good | 4% | |
| Sat 28 May 19:00 | ↓ | | 13°c | 11°c | 1 | Very good | 1% | |
| Sat 28 May 22:00 | ↓ | | 11°c | 10°c | 0 | Very good | 0% | |
| Sun 29 May 01:00 | ↓ | | 9°c | 7°c | 0 | Very good | 1% | |
| Sun 29 May 04:00 | ↓ | | 8°c | 5°c | 0 | Very good | 1% | |
| Sun 29 May 07:00 | ↓ | | 9°c | 7°c | 1 | Very good | 3% | |
| Sun 29 May 10:00 | ↓ | | 12°c | 9°c | 4 | Very good | 12% | |
| Sun 29 May 13:00 | ↓ | | 12°c | 10°c | 5 | Good | 33% | |
| Sun 29 May 16:00 | ↓ | | 13°c | 11°c | 3 | Very good | 11% | |
| Sun 29 May 19:00 | ↓ | | 12°c | 10°c | 1 | Very good | 8% | |
| Sun 29 May 22:00 | ↓ | | 10°c | 8°c | 0 | Very good | 6% | |
| Mon 30 May 01:00 | ↓ | | 8°c | 7°c | 0 | Very good | 2% | |
| Mon 30 May 04:00 | ↓ | | 8°c | 6°c | 0 | Very good | 2% | |
| Mon 30 May 07:00 | ↓ | | 9°c | 8°c | 1 | Very good | 3% | |
| Mon 30 May 10:00 | ↓ | | 12°c | 10°c | 5 | Very good | 8% | |
| Mon 30 May 13:00 | ↓ | | 13°c | 11°c | 5 | Very good | 16% | |
| Mon 30 May 16:00 | ↓ | | 13°c | 12°c | 2 | Very good | 31% | |
| Mon 30 May 19:00 | ↓ | | 13°c | 11°c | 1 | Very good | 13% | |
| Mon 30 May 22:00 | ↓ | | 12°c | 10°c | 0 | Very good | 10% | |
| Tue 31 May 01:00 | ↓ | | 11°c | 10°c | 0 | Very good | 3% | |
| Tue 31 May 04:00 | ↓ | | 11°c | 9°c | 0 | Very good | 4% | |
| Tue 31 May 07:00 | ↓ | | 11°c | 10°c | 1 | Very good | 2% | |
| Tue 31 May 10:00 | ↓ | | 13°c | 12°c | 4 | Very good | 14% | |
| Tue 31 May 13:00 | ↓ | | 15°c | 13°c | 6 | Very good | 20% | |
| Tue 31 May 16:00 | ↓ | | 16°c | 13°c | 2 | Very good | 39% | |
| Tue 31 May 19:00 | ↓ | | 15°c | 13°c | 1 | Very good | 32% | |
| Tue 31 May 22:00 | ↓ | | 14°c | 12°c | 0 | Very good | 6% | |
Kitesurfing Map for Shoebury East Beach
Shoebury East Beach kite Surfing Photos
About Shoebury East Beach
East Beach in Shoeburyness is located to the East of Southend-on-Sea and is unique in the Southend-on-Sea area as it's beach is south east facing.
It has a designated Kitesurfing / Windsurfing area.
Shoebury East is approximately quarter of a mile long gently sloping sandy/shingle beach backed by a large grassy area perfect for picnics. Can get very crowded on hot summer days and bank holidays.
Beware of tides, at low tide you may have more than 1 mile to walk out or back. Typically you are looking at about 60 minutes either side of high tide.
Freestyle
Race
Speed
Land
Launching & Landing
The long sandy beach backs on to small dunes and a large expance of grass, perfect for launching and landing.
Local Dangers
The Boom (Shoeburyness Defence Boom)

This World War II relic stretches out over 1km in to the Thames estuary and should be avoided at high tide.
Local Parking
Blackgate Road

Parking available outside the gate on Blackgate road all year round, limited availability Height restriction apply

East Beach (north entrance)

Open May - September from dawn till dusk Limited access for key holders only on off-peak times Height restriction apply
Life Guard & Coast Guard
Coast Guard

Local HM coastguard station overlooks whole area.

Life Guard

Shoebury East Beach has a manned life guard station through the summer months