Whitsand Bay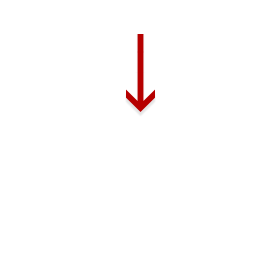 N 9°
Crownhill, Plymouth, UK Weather Station - 5.77 miles away | Updated 9 minutes ago
≈
High Tide was about 2 hours ago
Today's Tide
| Time | Height | High/Low |
| --- | --- | --- |
| 04:20 | 4.98 | High Tide |
| 10:34 | 1.56 | Low Tide |
| 16:41 | 4.99 | High Tide |
| 22:54 | 1.47 | Low Tide |
Tommorow's Tide
| Time | Height | High/Low |
| --- | --- | --- |
| 05:04 | 5.08 | High Tide |
| 11:15 | 1.47 | Low Tide |
| 17:23 | 5.12 | High Tide |
| 23:34 | 1.41 | Low Tide |
Portwrinkle (Beach) Wind Forecast
Portwrinkle (Beach) 5 Day Weather Forecast
| | | | | | | | | |
| --- | --- | --- | --- | --- | --- | --- | --- | --- |
| Fri 27 May 01:00 | ↓ | | 14°c | 11°c | 0 | Moderate | 13% | |
| Fri 27 May 04:00 | ↓ | | 13°c | 12°c | 0 | Moderate | 4% | |
| Fri 27 May 07:00 | ↓ | | 13°c | 11°c | 1 | Good | 0% | |
| Fri 27 May 10:00 | ↓ | | 15°c | 12°c | 5 | Very good | 0% | |
| Fri 27 May 13:00 | ↓ | | 17°c | 15°c | 8 | Very good | 0% | |
| Fri 27 May 16:00 | ↓ | | 16°c | 14°c | 5 | Very good | 0% | |
| Fri 27 May 19:00 | ↓ | | 14°c | 12°c | 1 | Very good | 0% | |
| Fri 27 May 22:00 | ↓ | | 10°c | 9°c | 0 | Very good | 0% | |
| Sat 28 May 01:00 | ↓ | | 9°c | 7°c | 0 | Very good | 0% | |
| Sat 28 May 04:00 | ↓ | | 9°c | 6°c | 0 | Very good | 0% | |
| Sat 28 May 07:00 | ↓ | | 10°c | 8°c | 1 | Very good | 0% | |
| Sat 28 May 10:00 | ↓ | | 15°c | 14°c | 5 | Very good | 0% | |
| Sat 28 May 13:00 | ↓ | | 17°c | 16°c | 7 | Very good | 0% | |
| Sat 28 May 16:00 | ↓ | | 14°c | 13°c | 5 | Very good | 0% | |
| Sat 28 May 19:00 | ↓ | | 14°c | 12°c | 1 | Very good | 0% | |
| Sat 28 May 22:00 | ↓ | | 12°c | 10°c | 0 | Very good | 0% | |
| Sun 29 May 01:00 | ↓ | | 11°c | 9°c | 0 | Very good | 0% | |
| Sun 29 May 04:00 | ↓ | | 10°c | 8°c | 0 | Very good | 0% | |
| Sun 29 May 07:00 | ↓ | | 11°c | 10°c | 1 | Very good | 1% | |
| Sun 29 May 10:00 | ↓ | | 14°c | 13°c | 4 | Very good | 1% | |
| Sun 29 May 13:00 | ↓ | | 14°c | 13°c | 6 | Good | 2% | |
| Sun 29 May 16:00 | ↓ | | 14°c | 13°c | 3 | Very good | 25% | |
| Sun 29 May 19:00 | ↓ | | 14°c | 12°c | 1 | Very good | 5% | |
| Sun 29 May 22:00 | ↓ | | 11°c | 10°c | 0 | Very good | 4% | |
| Mon 30 May 01:00 | ↓ | | 10°c | 9°c | 0 | Very good | 3% | |
| Mon 30 May 04:00 | ↓ | | 9°c | 8°c | 0 | Very good | 2% | |
| Mon 30 May 07:00 | ↓ | | 10°c | 9°c | 1 | Very good | 3% | |
| Mon 30 May 10:00 | ↓ | | 12°c | 11°c | 4 | Very good | 5% | |
| Mon 30 May 13:00 | ↓ | | 13°c | 11°c | 5 | Very good | 8% | |
| Mon 30 May 16:00 | ↓ | | 13°c | 11°c | 3 | Very good | 8% | |
| Mon 30 May 19:00 | ↓ | | 12°c | 11°c | 1 | Very good | 4% | |
| Mon 30 May 22:00 | ↓ | | 11°c | 10°c | 0 | Very good | 3% | |
| Tue 31 May 01:00 | ↓ | | 11°c | 9°c | 0 | Very good | 4% | |
| Tue 31 May 04:00 | ↓ | | 10°c | 9°c | 0 | Good | 10% | |
| Tue 31 May 07:00 | ↓ | | 11°c | 10°c | 1 | Very good | 7% | |
| Tue 31 May 10:00 | ↓ | | 13°c | 11°c | 4 | Very good | 32% | |
| Tue 31 May 13:00 | ↓ | | 14°c | 12°c | 7 | Very good | 32% | |
| Tue 31 May 16:00 | ↓ | | 14°c | 12°c | 3 | Very good | 10% | |
| Tue 31 May 19:00 | ↓ | | 14°c | 12°c | 1 | Very good | 8% | |
| Tue 31 May 22:00 | ↓ | | 12°c | 11°c | 0 | Very good | 6% | |
Kitesurfing Map for Whitsand Bay
Whitsand Bay kite Surfing Photos
About Whitsand Bay
Whitsand Bay is a vast expanse of golden sand at low tide stretching the whole peninsula.
There are multiple access points along the coast, down a steep cliff. The well maintained paths are safe, but watch out for landslides and rough ground off the beaten track.
Whitsand Bay only works at low tide, with a huge cliff the walk is not for the feint hearted. But on the right tide and wind there are miles of waves to rip apart.
The huge cliff also restricts the ridable wind directions, which works best with a cross wind.
Arguably the best spot, and certainly the easiest to access is Tregantle Beach, but this is a permissive path which is shared with the MOD firing range, and is closed for a large portion of most months. Other good spots along the way include Freathy, Sharrow Point, Withnoe and Tregonhawke.
Launching & Landing
At low tide their is miles of sand to launch on. Watch out for rocks though.
Local Dangers
Firing Range

Tregantle firing range restricts access.

Steep Cliff

Watch out for land slides and crumbling foot paths

Hidden Rocks

There are many hidden rocks the stretch of the coast line
Local Parking
Tregantle

Small stretch along the road

Sharrow Point

Medium pay & display