The Bluff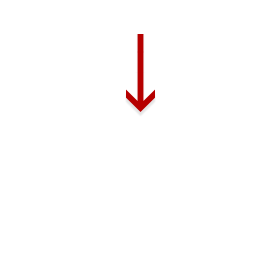 NE 45°
carnkie Weather Station - 8.41 miles away | Updated 32 seconds ago
≈
Low Tide is in about 2 hours time
Today's Tide
| Time | Height | High/Low |
| --- | --- | --- |
| 04:02 | 5.46 | High Tide |
| 10:17 | 1.22 | Low Tide |
| 16:26 | 5.47 | High Tide |
| 22:37 | 1.2 | Low Tide |
Tommorow's Tide
| Time | Height | High/Low |
| --- | --- | --- |
| 04:43 | 5.61 | High Tide |
| 10:58 | 1.09 | Low Tide |
| 17:02 | 5.66 | High Tide |
| 23:18 | 1.03 | Low Tide |
Hayle (Beach) Wind Forecast
Hayle (Beach) 5 Day Weather Forecast
| | | | | | | | | |
| --- | --- | --- | --- | --- | --- | --- | --- | --- |
| Fri 27 May 04:00 | ↓ | | 14°c | 12°c | 0 | Moderate | 9% | |
| Fri 27 May 07:00 | ↓ | | 13°c | 11°c | 1 | Good | 4% | |
| Fri 27 May 10:00 | ↓ | | 13°c | 11°c | 4 | Very good | 1% | |
| Fri 27 May 13:00 | ↓ | | 14°c | 12°c | 7 | Very good | 0% | |
| Fri 27 May 16:00 | ↓ | | 14°c | 11°c | 5 | Very good | 0% | |
| Fri 27 May 19:00 | ↓ | | 13°c | 10°c | 1 | Very good | 0% | |
| Fri 27 May 22:00 | ↓ | | 12°c | 10°c | 0 | Very good | 0% | |
| Sat 28 May 01:00 | ↓ | | 11°c | 10°c | 0 | Very good | 0% | |
| Sat 28 May 04:00 | ↓ | | 11°c | 9°c | 0 | Very good | 0% | |
| Sat 28 May 07:00 | ↓ | | 12°c | 11°c | 1 | Very good | 0% | |
| Sat 28 May 10:00 | ↓ | | 15°c | 13°c | 5 | Very good | 0% | |
| Sat 28 May 13:00 | ↓ | | 15°c | 13°c | 7 | Very good | 0% | |
| Sat 28 May 16:00 | ↓ | | 15°c | 12°c | 5 | Very good | 0% | |
| Sat 28 May 19:00 | ↓ | | 14°c | 11°c | 1 | Very good | 0% | |
| Sat 28 May 22:00 | ↓ | | 13°c | 11°c | 0 | Very good | 0% | |
| Sun 29 May 01:00 | ↓ | | 12°c | 10°c | 0 | Very good | 0% | |
| Sun 29 May 04:00 | ↓ | | 12°c | 10°c | 0 | Very good | 0% | |
| Sun 29 May 07:00 | ↓ | | 12°c | 11°c | 1 | Very good | 0% | |
| Sun 29 May 10:00 | ↓ | | 14°c | 13°c | 5 | Very good | 1% | |
| Sun 29 May 13:00 | ↓ | | 14°c | 12°c | 7 | Very good | 3% | |
| Sun 29 May 16:00 | ↓ | | 14°c | 11°c | 4 | Very good | 9% | |
| Sun 29 May 19:00 | ↓ | | 14°c | 11°c | 1 | Very good | 6% | |
| Sun 29 May 22:00 | ↓ | | 13°c | 10°c | 0 | Very good | 2% | |
| Mon 30 May 01:00 | ↓ | | 12°c | 10°c | 0 | Very good | 1% | |
| Mon 30 May 04:00 | ↓ | | 12°c | 10°c | 0 | Very good | 1% | |
| Mon 30 May 07:00 | ↓ | | 12°c | 9°c | 1 | Very good | 1% | |
| Mon 30 May 10:00 | ↓ | | 12°c | 10°c | 4 | Very good | 6% | |
| Mon 30 May 13:00 | ↓ | | 12°c | 10°c | 6 | Very good | 9% | |
| Mon 30 May 16:00 | ↓ | | 12°c | 10°c | 4 | Very good | 11% | |
| Mon 30 May 19:00 | ↓ | | 12°c | 10°c | 1 | Very good | 8% | |
| Mon 30 May 22:00 | ↓ | | 12°c | 10°c | 0 | Very good | 2% | |
| Tue 31 May 01:00 | ↓ | | 11°c | 10°c | 0 | Very good | 5% | |
| Tue 31 May 04:00 | ↓ | | 11°c | 10°c | 0 | Good | 6% | |
| Tue 31 May 07:00 | ↓ | | 12°c | 10°c | 1 | Good | 6% | |
| Tue 31 May 10:00 | ↓ | | 12°c | 11°c | 4 | Good | 13% | |
| Tue 31 May 13:00 | ↓ | | 13°c | 11°c | 6 | Good | 14% | |
| Tue 31 May 16:00 | ↓ | | 13°c | 12°c | 4 | Very good | 12% | |
| Tue 31 May 19:00 | ↓ | | 13°c | 11°c | 1 | Very good | 8% | |
| Tue 31 May 22:00 | ↓ | | 12°c | 11°c | 0 | Very good | 4% | |
Kitesurfing Map for The Bluff
The Bluff kite Surfing Photos
About The Bluff
The Bluff is one of the most talked about kiting spots in the UK, its had some major issues due to access over the last few year and due ot these access issues still has some major restriction applied to it.
The Bluff is located at the mouth of the River Hayle, its best riden on and outgoing tides a few hours before low tide. this spots offers soo much in the way of ridable conditions, from nice flat waters to rolling waves! if your looking for bigger waves head slightly north to Gwithian which is the same strectch of beach.
Due to the restriction at this location, there are a few links to the KKC (Kernow Kitesurf Club) The ban on kitesurfing at Hayle (aka "the Bluff") has been lifted. There are restrictions with a permit system Please see the "Bluff Code of Conduct". (http://www.kernowkitesurfclub.co.uk/PDFs/Hayle-Kite-Zone_and_Rules.pdf)
April 20th 2012
Bluff passes now on sale at Lodeys and Down The Line, WestCountry Watersports will have them by Monday 23rd Royal Mail willing. KKC members £5, BKSA only members £10, other insurance £20. That includes your free parking permit for Harvey Towans and a limited edition KKC zip-tie. Please spread the word, and consider the purple 2011 passes expired.
Autumn 2011 Update (Great News)
"More Good News for the Bluff – Kiting Time Restrictions Lifted and Free Car Parking Passes Available
The 6 month trial removing time restrictions for kiting at The Bluff has now been completed. No incidents were reported in that period and the restrictions have been formally lifted by the harbourmaster. This is superb news allowing us to take full advantage of the full range of conditions, so long as we stick to the agreed Code of Conduct.
The harbourmaster has also decided to give free car parking, to those in possession of a Bluff Tag, at Harvey Towans ( the rough car park on top of the slope above the river mouth – see attached map- it is not for parking at The Bluff Pub). If you want to take advantage of this you will need to display a Hayle Harbour Parking Permit. Next year we will distribute these when you buy your tag, however this year you can get one on request in the following ways:
From Loz Smith (Ocean High Kiteboarding), Ryan Crawford (Lodey Sails) or Steve Townsend in person. Flash them your Bluff tag and they should be able to sort you out with a parking permit
Send an SAE to Steve Townsend, Little Acre, Horsedowns, Camborne, TR14 0NP, with a note saying where and roughly when you bought your tag.

Key Elements of the Hayle Kitesurf Agreement
Any person kitesurfing within the jurisdiction of the Hayle Harbour Authority must wear a valid Bluff permit tag on their harness.

Wearing a tag is important as it signifies the kiter has a valid third party liability insurance of 5 million pounds, that the kiter has agreed to abide by the Code of Conduct, and by purchasing it has made a small contribution to the annual Water Users Licence for which Kernow Kitesurfing Club has to pay the Hayle Harbour Authority.

All kite surfers MUST keep at least 100m away from AND turn away from all vessels using the channel. This remains the key guideline for the 2011 trial.
No kitesurfing at any time south of Chapel Anjou where there is a large 5 knot speed restriction sign.
All kitesurfers must be at intermediate level or above; no learning or teaching.
The permits will cost £5 for members of the KKC, £10 for non-members, and run from 1st April each year. Non-BKSA members may purchase a tag for £20 provided they have valid liability insurance of 5 million pounds. These are available from:
Location
Take the turning on the A30 for Hayle and drive towards the centre of town. Approx. 350 meters on your right you will see a turning sign posted towards Phillack and the Towans. Take this road up the hill and continue driving leaving the Caravan Park on your right and it leads you down to the Bluff Pub on your right. Please Park sensibly and pay as per the car park signs. The Pub serves a good pint and some excellent food.
Overview
It is worth having a chat to the lifeguards (here in summer only) on the way down to the beach or certainly with any other sailors. On an ebbing tide there is a severe rip which only slows as low tide approaches – your board is off out to sea very fast if you lose it in the channel. Watch out as high tide arrives as the beach at the bottom of the access path disappears.
Wind Directions
NE, N, NW and W (Westerly can be gusty for kitesurfing and so better to move up to Gwithian)
Freestyle
Race
Wave
Speed