Shingle Street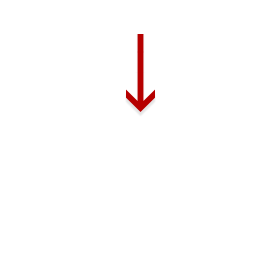 NW 315°
Old Felixstowe Weather Weather Station - 5.61 miles away | Updated 2 minutes ago
≈
High Tide is in about 2 hours time
Today's Tide
| Time | Height | High/Low |
| --- | --- | --- |
| 04:43 | 0.62 | Low Tide |
| 11:03 | 2.84 | High Tide |
| 17:21 | 0.42 | Low Tide |
| 23:35 | 3.02 | High Tide |
Tommorow's Tide
| Time | Height | High/Low |
| --- | --- | --- |
| 05:36 | 0.54 | Low Tide |
| 11:53 | 2.94 | High Tide |
| 18:13 | 0.27 | Low Tide |
Felixstowe 5 Day Weather Forecast
| | | | | | | | | |
| --- | --- | --- | --- | --- | --- | --- | --- | --- |
| Thu 11 Aug 01:00 | ↓ | | 16°c | 14°c | 0 | Good | 0% | |
| Thu 11 Aug 04:00 | ↓ | | 17°c | 16°c | 0 | Good | 0% | |
| Thu 11 Aug 07:00 | ↓ | | 19°c | 19°c | 1 | Very good | 0% | |
| Thu 11 Aug 10:00 | ↓ | | 25°c | 24°c | 4 | Very good | 0% | |
| Thu 11 Aug 13:00 | ↓ | | 27°c | 25°c | 7 | Very good | 0% | |
| Thu 11 Aug 16:00 | ↓ | | 27°c | 24°c | 4 | Very good | 0% | |
| Thu 11 Aug 19:00 | ↓ | | 23°c | 21°c | 1 | Very good | 0% | |
| Thu 11 Aug 22:00 | ↓ | | 19°c | 18°c | 0 | Very good | 0% | |
| Fri 12 Aug 01:00 | ↓ | | 18°c | 18°c | 0 | Very good | 0% | |
| Fri 12 Aug 04:00 | ↓ | | 18°c | 17°c | 0 | Very good | 0% | |
| Fri 12 Aug 07:00 | ↓ | | 19°c | 19°c | 1 | Very good | 0% | |
| Fri 12 Aug 10:00 | ↓ | | 25°c | 24°c | 4 | Very good | 0% | |
| Fri 12 Aug 13:00 | ↓ | | 27°c | 24°c | 7 | Very good | 0% | |
| Fri 12 Aug 16:00 | ↓ | | 26°c | 24°c | 4 | Very good | 0% | |
| Fri 12 Aug 19:00 | ↓ | | 24°c | 22°c | 1 | Very good | 0% | |
| Fri 12 Aug 22:00 | ↓ | | 20°c | 19°c | 0 | Very good | 0% | |
| Sat 13 Aug 01:00 | ↓ | | 19°c | 18°c | 0 | Very good | 0% | |
| Sat 13 Aug 04:00 | ↓ | | 18°c | 18°c | 0 | Very good | 0% | |
| Sat 13 Aug 07:00 | ↓ | | 20°c | 20°c | 1 | Very good | 0% | |
| Sat 13 Aug 10:00 | ↓ | | 24°c | 24°c | 4 | Very good | 0% | |
| Sat 13 Aug 13:00 | ↓ | | 26°c | 25°c | 7 | Very good | 0% | |
| Sat 13 Aug 16:00 | ↓ | | 26°c | 24°c | 4 | Very good | 0% | |
| Sat 13 Aug 19:00 | ↓ | | 24°c | 23°c | 1 | Very good | 0% | |
| Sat 13 Aug 22:00 | ↓ | | 21°c | 20°c | 0 | Very good | 0% | |
| Sun 14 Aug 01:00 | ↓ | | 21°c | 20°c | 0 | Very good | 0% | |
| Sun 14 Aug 04:00 | ↓ | | 20°c | 19°c | 0 | Very good | 3% | |
| Sun 14 Aug 07:00 | ↓ | | 21°c | 20°c | 1 | Very good | 4% | |
| Sun 14 Aug 10:00 | ↓ | | 24°c | 24°c | 4 | Very good | 4% | |
| Sun 14 Aug 13:00 | ↓ | | 26°c | 25°c | 6 | Very good | 4% | |
| Sun 14 Aug 16:00 | ↓ | | 26°c | 25°c | 3 | Very good | 5% | |
| Sun 14 Aug 19:00 | ↓ | | 24°c | 23°c | 1 | Very good | 4% | |
| Sun 14 Aug 22:00 | ↓ | | 22°c | 22°c | 0 | Very good | 5% | |
| Mon 15 Aug 01:00 | ↓ | | 21°c | 21°c | 0 | Very good | 7% | |
| Mon 15 Aug 04:00 | ↓ | | 20°c | 20°c | 0 | Very good | 8% | |
| Mon 15 Aug 07:00 | ↓ | | 20°c | 20°c | 1 | Very good | 8% | |
| Mon 15 Aug 10:00 | ↓ | | 22°c | 22°c | 4 | Very good | 6% | |
| Mon 15 Aug 13:00 | ↓ | | 24°c | 23°c | 6 | Very good | 9% | |
| Mon 15 Aug 16:00 | ↓ | | 24°c | 22°c | 3 | Very good | 32% | |
| Mon 15 Aug 19:00 | ↓ | | 22°c | 21°c | 1 | Very good | 10% | |
| Mon 15 Aug 22:00 | ↓ | | 21°c | 20°c | 0 | Very good | 4% | |
Kitesurfing Map for Shingle Street
Shingle Street kite Surfing Photos
About Shingle Street
A small spot, on the mouth of the River Alde. A Small lagoon is exposed on the outgoign tide, keeping the North Sea swell at bay, whilst offering a few nice wave son the outside. Works best mid to low tide. Bottoms out at low tide, and floods at high tide.
Launching & Landing
Large round stone spit, offering plenty of safe launching and landing.
Local Dangers
Fast Current

The River Alde has fast currents sweeping out to sea.
Local Parking
Free

Park on/behind the beach.
Life Guard & Coast Guard
Life Guard

None