Sea Palling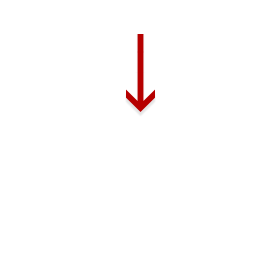 NW 315°
Old Felixstowe Weather Weather Station - 57.28 miles away | Updated 2 minutes ago
≈
High Tide was about 2 hours ago
Today's Tide
| Time | Height | High/Low |
| --- | --- | --- |
| 00:55 | 1.22 | Low Tide |
| 06:23 | 4.75 | High Tide |
| 13:38 | 0.81 | Low Tide |
| 19:08 | 4.76 | High Tide |
Tommorow's Tide
| Time | Height | High/Low |
| --- | --- | --- |
| 01:48 | 1.03 | Low Tide |
| 07:12 | 5 | High Tide |
| 14:33 | 0.49 | Low Tide |
| 20:01 | 4.89 | High Tide |
Sea Palling Wind Forecast
Sea Palling 5 Day Weather Forecast
| | | | | | | | | |
| --- | --- | --- | --- | --- | --- | --- | --- | --- |
| Wed 10 Aug 01:00 | ↓ | | 14°c | 13°c | 0 | Very good | 0% | |
| Wed 10 Aug 04:00 | ↓ | | 16°c | 15°c | 0 | Good | 1% | |
| Wed 10 Aug 07:00 | ↓ | | 18°c | 17°c | 1 | Very good | 0% | |
| Wed 10 Aug 10:00 | ↓ | | 20°c | 19°c | 4 | Very good | 0% | |
| Wed 10 Aug 13:00 | ↓ | | 21°c | 20°c | 7 | Very good | 0% | |
| Wed 10 Aug 16:00 | ↓ | | 21°c | 20°c | 4 | Very good | 0% | |
| Wed 10 Aug 19:00 | ↓ | | 19°c | 18°c | 1 | Very good | 0% | |
| Wed 10 Aug 22:00 | ↓ | | 17°c | 16°c | 0 | Very good | 0% | |
| Thu 11 Aug 01:00 | ↓ | | 17°c | 16°c | 0 | Good | 1% | |
| Thu 11 Aug 04:00 | ↓ | | 15°c | 15°c | 0 | Poor | 16% | |
| Thu 11 Aug 07:00 | ↓ | | 19°c | 18°c | 1 | Very good | 0% | |
| Thu 11 Aug 10:00 | ↓ | | 21°c | 21°c | 4 | Very good | 0% | |
| Thu 11 Aug 13:00 | ↓ | | 23°c | 22°c | 7 | Very good | 0% | |
| Thu 11 Aug 16:00 | ↓ | | 23°c | 22°c | 4 | Very good | 0% | |
| Thu 11 Aug 19:00 | ↓ | | 21°c | 21°c | 1 | Very good | 0% | |
| Thu 11 Aug 22:00 | ↓ | | 18°c | 18°c | 0 | Good | 5% | |
| Fri 12 Aug 01:00 | ↓ | | 18°c | 17°c | 0 | Good | 3% | |
| Fri 12 Aug 04:00 | ↓ | | 18°c | 17°c | 0 | Good | 3% | |
| Fri 12 Aug 07:00 | ↓ | | 19°c | 19°c | 1 | Very good | 0% | |
| Fri 12 Aug 10:00 | ↓ | | 22°c | 21°c | 4 | Very good | 0% | |
| Fri 12 Aug 13:00 | ↓ | | 23°c | 22°c | 7 | Very good | 0% | |
| Fri 12 Aug 16:00 | ↓ | | 23°c | 21°c | 4 | Very good | 0% | |
| Fri 12 Aug 19:00 | ↓ | | 21°c | 20°c | 1 | Very good | 0% | |
| Fri 12 Aug 22:00 | ↓ | | 19°c | 18°c | 0 | Very good | 0% | |
| Sat 13 Aug 01:00 | ↓ | | 19°c | 18°c | 0 | Very good | 0% | |
| Sat 13 Aug 04:00 | ↓ | | 19°c | 18°c | 0 | Very good | 0% | |
| Sat 13 Aug 07:00 | ↓ | | 19°c | 19°c | 1 | Very good | 0% | |
| Sat 13 Aug 10:00 | ↓ | | 23°c | 23°c | 4 | Very good | 0% | |
| Sat 13 Aug 13:00 | ↓ | | 25°c | 24°c | 7 | Very good | 0% | |
| Sat 13 Aug 16:00 | ↓ | | 25°c | 23°c | 4 | Very good | 0% | |
| Sat 13 Aug 19:00 | ↓ | | 23°c | 22°c | 1 | Very good | 0% | |
| Sat 13 Aug 22:00 | ↓ | | 20°c | 20°c | 0 | Very good | 0% | |
| Sun 14 Aug 01:00 | ↓ | | 19°c | 19°c | 0 | Very good | 0% | |
| Sun 14 Aug 04:00 | ↓ | | 18°c | 18°c | 0 | Very good | 1% | |
| Sun 14 Aug 07:00 | ↓ | | 20°c | 20°c | 1 | Very good | 0% | |
| Sun 14 Aug 10:00 | ↓ | | 24°c | 24°c | 4 | Very good | 1% | |
| Sun 14 Aug 13:00 | ↓ | | 26°c | 25°c | 6 | Very good | 1% | |
| Sun 14 Aug 16:00 | ↓ | | 25°c | 24°c | 4 | Very good | 1% | |
| Sun 14 Aug 19:00 | ↓ | | 23°c | 23°c | 1 | Very good | 3% | |
| Sun 14 Aug 22:00 | ↓ | | 21°c | 21°c | 0 | Very good | 5% | |
Kitesurfing Map for Sea Palling
Sea Palling kite Surfing Photos
About Sea Palling
Unique location. It's a large artificial reef made up of numerous offshore reefs which extend about 10m above the water level. It stretches for about ½ mile and is made up of sections of intermittent reefs. Over the years the sand bars have built up to give us mini lagoons/lakes around each reef. Its idea for beginners as with the down winders you simply get out and walk back. Great location, picturesque and is the only place to go for the Lowestoft crew on north westerlies. If its north westerly you will find every man and his dog up there, but so far no overcrowding problems.
Travelling outside the reefs also requires good upwind skills as many stray downwind and miss the opening to get back to the inside sections, then your into the next reef section down and a walk back.
Car parks, pubs, restaurants B and B's close by, however it is a ghost town at night.
Local Dangers
Jet Ski

The largest of the reef lagoons is designated to the Jet Ski

Reefs

Becareful going out past the protection of the reefs

Rips

Rips and currents are stronger.

general public/swimmer

general public/swimmers at the corners of each lagoon section where the water movement can be quite fast with current taking you out to sea
Local Parking
Car Parking

Pay and display