Saunton Sands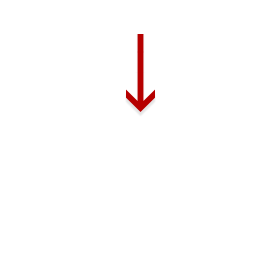 S 173°
Plymouth Weather Station - 50.27 miles away | Updated 3 minutes ago
≈
Low Tide is in about 1 hour time
Today's Tide
| Time | Height | High/Low |
| --- | --- | --- |
| 05:23 | 6.64 | High Tide |
| 12:05 | 0.61 | Low Tide |
| 17:41 | 7 | High Tide |
Tommorow's Tide
| Time | Height | High/Low |
| --- | --- | --- |
| 00:34 | 0.39 | Low Tide |
| 06:12 | 6.9 | High Tide |
| 12:55 | 0.45 | Low Tide |
| 18:28 | 7.25 | High Tide |
Saunton Sands (Beach) Wind Forecast
Saunton Sands (Beach) 5 Day Weather Forecast
| | | | | | | | | |
| --- | --- | --- | --- | --- | --- | --- | --- | --- |
| Thu 11 Aug 07:00 | ↓ | | 16°c | 13°c | 1 | Good | 0% | |
| Thu 11 Aug 10:00 | ↓ | | 26°c | 26°c | 4 | Very good | 0% | |
| Thu 11 Aug 13:00 | ↓ | | 31°c | 30°c | 7 | Very good | 0% | |
| Thu 11 Aug 16:00 | ↓ | | 33°c | 30°c | 4 | Very good | 0% | |
| Thu 11 Aug 19:00 | ↓ | | 30°c | 28°c | 1 | Very good | 0% | |
| Thu 11 Aug 22:00 | ↓ | | 20°c | 21°c | 0 | Moderate | 13% | |
| Fri 12 Aug 01:00 | ↓ | | 20°c | 19°c | 0 | Very good | 0% | |
| Fri 12 Aug 04:00 | ↓ | | 18°c | 17°c | 0 | Very good | 0% | |
| Fri 12 Aug 07:00 | ↓ | | 18°c | 18°c | 1 | Very good | 0% | |
| Fri 12 Aug 10:00 | ↓ | | 26°c | 26°c | 4 | Very good | 0% | |
| Fri 12 Aug 13:00 | ↓ | | 31°c | 30°c | 7 | Very good | 0% | |
| Fri 12 Aug 16:00 | ↓ | | 32°c | 31°c | 4 | Very good | 0% | |
| Fri 12 Aug 19:00 | ↓ | | 30°c | 29°c | 1 | Very good | 0% | |
| Fri 12 Aug 22:00 | ↓ | | 23°c | 23°c | 0 | Very good | 0% | |
| Sat 13 Aug 01:00 | ↓ | | 20°c | 19°c | 0 | Very good | 0% | |
| Sat 13 Aug 04:00 | ↓ | | 19°c | 18°c | 0 | Very good | 0% | |
| Sat 13 Aug 07:00 | ↓ | | 19°c | 18°c | 1 | Very good | 0% | |
| Sat 13 Aug 10:00 | ↓ | | 26°c | 25°c | 4 | Very good | 0% | |
| Sat 13 Aug 13:00 | ↓ | | 30°c | 29°c | 7 | Very good | 31% | |
| Sat 13 Aug 16:00 | ↓ | | 29°c | 28°c | 4 | Very good | 0% | |
| Sat 13 Aug 19:00 | ↓ | | 28°c | 26°c | 1 | Very good | 4% | |
| Sat 13 Aug 22:00 | ↓ | | 23°c | 22°c | 0 | Very good | 4% | |
| Sun 14 Aug 01:00 | ↓ | | 21°c | 20°c | 0 | Very good | 2% | |
| Sun 14 Aug 04:00 | ↓ | | 19°c | 18°c | 0 | Very good | 1% | |
| Sun 14 Aug 07:00 | ↓ | | 19°c | 19°c | 1 | Very good | 1% | |
| Sun 14 Aug 10:00 | ↓ | | 25°c | 24°c | 4 | Very good | 2% | |
| Sun 14 Aug 13:00 | ↓ | | 27°c | 26°c | 6 | Very good | 3% | |
| Sun 14 Aug 16:00 | ↓ | | 26°c | 25°c | 4 | Very good | 6% | |
| Sun 14 Aug 19:00 | ↓ | | 24°c | 23°c | 1 | Very good | 6% | |
| Sun 14 Aug 22:00 | ↓ | | 21°c | 20°c | 0 | Very good | 4% | |
| Mon 15 Aug 01:00 | ↓ | | 19°c | 19°c | 0 | Very good | 4% | |
| Mon 15 Aug 04:00 | ↓ | | 19°c | 18°c | 0 | Good | 8% | |
| Mon 15 Aug 07:00 | ↓ | | 19°c | 18°c | 1 | Good | 9% | |
| Mon 15 Aug 10:00 | ↓ | | 21°c | 20°c | 3 | Very good | 8% | |
| Mon 15 Aug 13:00 | ↓ | | 21°c | 20°c | 6 | Very good | 9% | |
| Mon 15 Aug 16:00 | ↓ | | 22°c | 21°c | 3 | Very good | 8% | |
| Mon 15 Aug 19:00 | ↓ | | 21°c | 20°c | 1 | Very good | 10% | |
| Mon 15 Aug 22:00 | ↓ | | 19°c | 18°c | 0 | Good | 6% | |
Kitesurfing Map for Saunton Sands
Saunton Sands kite Surfing Photos
About Saunton Sands
Saunton Sands is one of the best beaches in the UK, its has everything you could want in a beach and more!!! Kite surfing area is located to the south of the towards the river mouth, the north end is more for the surfers, plus there is a very large headland, that might be an issue for flying a kite!
For the wave rider in you this beach can hold a large was and can get easily double over head.
access os from croyde road into a private carpark that you can get a season parking ticket for. there is a cafe and board hirer. the carpark can get busy during peak times. you can also hire chairs and huts.... if you like...
in all tides there is normally somewhere to launch on the beach.
Life Guard & Coast Guard
Life Guard

Summer season only.