Penhale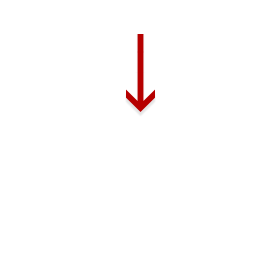 N 17°
Porth, Newquay, Cornwall. UK Weather Station - 5.4 miles away | Updated 2 minutes ago
≈
High Tide was 3 hours ago
Today's Tide
| Time | Height | High/Low |
| --- | --- | --- |
| 04:17 | 5.43 | High Tide |
| 10:30 | 1.89 | Low Tide |
| 16:41 | 5.44 | High Tide |
| 22:50 | 1.87 | Low Tide |
Tommorow's Tide
| Time | Height | High/Low |
| --- | --- | --- |
| 04:58 | 5.58 | High Tide |
| 11:11 | 1.76 | Low Tide |
| 17:17 | 5.63 | High Tide |
| 23:31 | 1.71 | Low Tide |
Perranporth - Penhale Sands (Beach) Wind Forecast
Perranporth - Penhale Sands (Beach) 5 Day Weather Forecast
| | | | | | | | | |
| --- | --- | --- | --- | --- | --- | --- | --- | --- |
| Fri 27 May 01:00 | ↓ | | 14°c | 11°c | 0 | Moderate | 14% | |
| Fri 27 May 04:00 | ↓ | | 14°c | 11°c | 0 | Moderate | 11% | |
| Fri 27 May 07:00 | ↓ | | 13°c | 10°c | 1 | Good | 8% | |
| Fri 27 May 10:00 | ↓ | | 13°c | 10°c | 4 | Very good | 0% | |
| Fri 27 May 13:00 | ↓ | | 13°c | 11°c | 7 | Very good | 1% | |
| Fri 27 May 16:00 | ↓ | | 13°c | 10°c | 4 | Very good | 0% | |
| Fri 27 May 19:00 | ↓ | | 12°c | 10°c | 1 | Very good | 0% | |
| Fri 27 May 22:00 | ↓ | | 11°c | 9°c | 0 | Very good | 0% | |
| Sat 28 May 01:00 | ↓ | | 11°c | 9°c | 0 | Very good | 1% | |
| Sat 28 May 04:00 | ↓ | | 10°c | 9°c | 0 | Very good | 1% | |
| Sat 28 May 07:00 | ↓ | | 11°c | 10°c | 1 | Very good | 1% | |
| Sat 28 May 10:00 | ↓ | | 15°c | 13°c | 5 | Very good | 0% | |
| Sat 28 May 13:00 | ↓ | | 15°c | 13°c | 7 | Very good | 0% | |
| Sat 28 May 16:00 | ↓ | | 15°c | 12°c | 5 | Very good | 0% | |
| Sat 28 May 19:00 | ↓ | | 14°c | 11°c | 1 | Very good | 0% | |
| Sat 28 May 22:00 | ↓ | | 12°c | 10°c | 0 | Very good | 0% | |
| Sun 29 May 01:00 | ↓ | | 11°c | 9°c | 0 | Very good | 0% | |
| Sun 29 May 04:00 | ↓ | | 10°c | 9°c | 0 | Very good | 0% | |
| Sun 29 May 07:00 | ↓ | | 12°c | 11°c | 1 | Very good | 1% | |
| Sun 29 May 10:00 | ↓ | | 15°c | 13°c | 4 | Very good | 0% | |
| Sun 29 May 13:00 | ↓ | | 15°c | 14°c | 7 | Very good | 2% | |
| Sun 29 May 16:00 | ↓ | | 15°c | 13°c | 4 | Very good | 4% | |
| Sun 29 May 19:00 | ↓ | | 14°c | 12°c | 1 | Very good | 3% | |
| Sun 29 May 22:00 | ↓ | | 12°c | 10°c | 0 | Very good | 2% | |
| Mon 30 May 01:00 | ↓ | | 10°c | 8°c | 0 | Very good | 2% | |
| Mon 30 May 04:00 | ↓ | | 10°c | 8°c | 0 | Very good | 2% | |
| Mon 30 May 07:00 | ↓ | | 11°c | 9°c | 1 | Very good | 2% | |
| Mon 30 May 10:00 | ↓ | | 12°c | 10°c | 4 | Very good | 9% | |
| Mon 30 May 13:00 | ↓ | | 13°c | 11°c | 6 | Very good | 6% | |
| Mon 30 May 16:00 | ↓ | | 13°c | 11°c | 4 | Very good | 3% | |
| Mon 30 May 19:00 | ↓ | | 12°c | 11°c | 1 | Very good | 6% | |
| Mon 30 May 22:00 | ↓ | | 11°c | 10°c | 0 | Very good | 8% | |
| Tue 31 May 01:00 | ↓ | | 11°c | 10°c | 0 | Good | 9% | |
| Tue 31 May 04:00 | ↓ | | 11°c | 9°c | 0 | Good | 13% | |
| Tue 31 May 07:00 | ↓ | | 11°c | 10°c | 1 | Good | 15% | |
| Tue 31 May 10:00 | ↓ | | 13°c | 11°c | 4 | Very good | 13% | |
| Tue 31 May 13:00 | ↓ | | 13°c | 12°c | 6 | Very good | 13% | |
| Tue 31 May 16:00 | ↓ | | 14°c | 12°c | 4 | Very good | 11% | |
| Tue 31 May 19:00 | ↓ | | 13°c | 12°c | 1 | Very good | 5% | |
| Tue 31 May 22:00 | ↓ | | 12°c | 11°c | 0 | Very good | 5% | |
Kitesurfing Map for Penhale
Penhale kite Surfing Photos
About Penhale
OMG.... This spot is a swell catcher!!! As Kiting is not permitted on Perranporth main beach this is the spot... best accessed via Perran Sands campsite (haven holidays) the walk down the dune is nice and fun... but OMG.. The climb back up is a killer!!!!
This is a good place to kite, but can be a little fickle due to the high cliffs and dunes, and the swell can be massive!!!! this beach can and will have major rips so keep your wits about your location as if you get down to the main beach snipers will shoot you (well the lifeguards will come after you on and jet skis and moan)
Launching & Landing
Very large beach, so from 2 hours after high you can launch and land, but the dunes can cause some wind shadow issues..
Local Dangers
Dunes

Wind shadows

Cliffs

More Wind shadows
Local Parking
Perran Sands

Perrranporth Town carpark

Long walk