Newgale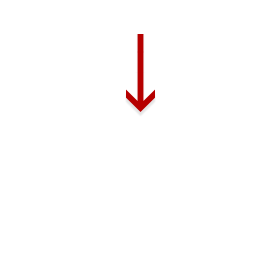 N 355°
Tramore, Co. Waterford Weather Station - 88.7 miles away | Updated 4 minutes ago
≈
High Tide is in about 1 hour time
Today's Tide
| Time | Height | High/Low |
| --- | --- | --- |
| 04:42 | 1.1 | Low Tide |
| 10:40 | 6.36 | High Tide |
| 16:56 | 1.36 | Low Tide |
| 23:00 | 6.4 | High Tide |
Tommorow's Tide
| Time | Height | High/Low |
| --- | --- | --- |
| 05:18 | 1.55 | Low Tide |
| 11:18 | 5.94 | High Tide |
| 17:33 | 1.81 | Low Tide |
| 23:40 | 5.89 | High Tide |
Newgale 5 Day Weather Forecast
| | | | | | | | | |
| --- | --- | --- | --- | --- | --- | --- | --- | --- |
| Wed 17 Aug 04:00 | ↓ | | 15°c | 12°c | 0 | Good | 9% | |
| Wed 17 Aug 07:00 | ↓ | | 16°c | 12°c | 1 | Moderate | 10% | |
| Wed 17 Aug 10:00 | ↓ | | 17°c | 15°c | 3 | Good | 42% | |
| Wed 17 Aug 13:00 | ↓ | | 19°c | 17°c | 6 | Very good | 0% | |
| Wed 17 Aug 16:00 | ↓ | | 20°c | 17°c | 4 | Very good | 1% | |
| Wed 17 Aug 19:00 | ↓ | | 18°c | 16°c | 1 | Very good | 0% | |
| Wed 17 Aug 22:00 | ↓ | | 16°c | 15°c | 0 | Good | 0% | |
| Thu 18 Aug 01:00 | ↓ | | 15°c | 16°c | 0 | Good | 4% | |
| Thu 18 Aug 04:00 | ↓ | | 16°c | 16°c | 0 | Good | 6% | |
| Thu 18 Aug 07:00 | ↓ | | 16°c | 16°c | 1 | Good | 6% | |
| Thu 18 Aug 10:00 | ↓ | | 18°c | 15°c | 2 | Very good | 9% | |
| Thu 18 Aug 13:00 | ↓ | | 18°c | 15°c | 3 | Good | 82% | |
| Thu 18 Aug 16:00 | ↓ | | 18°c | 15°c | 2 | Good | 84% | |
| Thu 18 Aug 19:00 | ↓ | | 18°c | 16°c | 1 | Poor | 50% | |
| Thu 18 Aug 22:00 | ↓ | | 18°c | 16°c | 0 | Very good | 14% | |
| Fri 19 Aug 01:00 | ↓ | | 17°c | 15°c | 0 | Very good | 3% | |
| Fri 19 Aug 04:00 | ↓ | | 15°c | 14°c | 0 | Very good | 4% | |
| Fri 19 Aug 07:00 | ↓ | | 15°c | 14°c | 1 | Very good | 3% | |
| Fri 19 Aug 10:00 | ↓ | | 17°c | 14°c | 3 | Very good | 2% | |
| Fri 19 Aug 13:00 | ↓ | | 17°c | 15°c | 6 | Very good | 2% | |
| Fri 19 Aug 16:00 | ↓ | | 17°c | 15°c | 4 | Very good | 3% | |
| Fri 19 Aug 19:00 | ↓ | | 17°c | 14°c | 1 | Very good | 2% | |
| Fri 19 Aug 22:00 | ↓ | | 17°c | 14°c | 0 | Very good | 0% | |
| Sat 20 Aug 01:00 | ↓ | | 16°c | 14°c | 0 | Very good | 0% | |
| Sat 20 Aug 04:00 | ↓ | | 16°c | 13°c | 0 | Very good | 13% | |
| Sat 20 Aug 07:00 | ↓ | | 16°c | 14°c | 1 | Very good | 4% | |
| Sat 20 Aug 10:00 | ↓ | | 17°c | 14°c | 3 | Very good | 5% | |
| Sat 20 Aug 13:00 | ↓ | | 18°c | 14°c | 6 | Very good | 27% | |
| Sat 20 Aug 16:00 | ↓ | | 18°c | 14°c | 3 | Very good | 5% | |
| Sat 20 Aug 19:00 | ↓ | | 18°c | 14°c | 1 | Very good | 4% | |
| Sat 20 Aug 22:00 | ↓ | | 17°c | 15°c | 0 | Very good | 4% | |
| Sun 21 Aug 01:00 | ↓ | | 17°c | 15°c | 0 | Good | 6% | |
| Sun 21 Aug 04:00 | ↓ | | 16°c | 15°c | 0 | Good | 9% | |
| Sun 21 Aug 07:00 | ↓ | | 16°c | 14°c | 1 | Good | 11% | |
| Sun 21 Aug 10:00 | ↓ | | 17°c | 15°c | 2 | Good | 24% | |
| Sun 21 Aug 13:00 | ↓ | | 18°c | 15°c | 3 | Good | 20% | |
| Sun 21 Aug 16:00 | ↓ | | 18°c | 15°c | 2 | Good | 63% | |
| Sun 21 Aug 19:00 | ↓ | | 18°c | 14°c | 1 | Good | 72% | |
| Sun 21 Aug 22:00 | ↓ | | 18°c | 14°c | 0 | Moderate | 55% | |
Kitesurfing Map for Newgale
Newgale kite Surfing Photos
About Newgale
This is a nice long beach!!! catches massive swell, but can also be flat as a pancake!! the local community for kite surfer ask that any travling surfers, use common sense and keep out of the main tourist area by their car parks. Stick to the North end of the beach where Big Blue teach or rig and launch between the south car park and where the windsurfer/surfer/kitesurfer fraternity hang out.

Keep your eye for other kiters and follow suit.
Freestyle
Race
Wave
Speed
Launching & Landing
Lots of room to launch and land...