Mexicos / Sandy Acres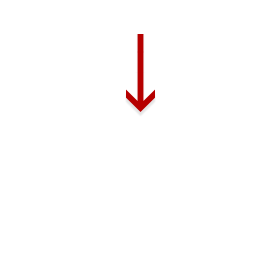 W 270°
carnkie Weather Station - 7.42 miles away | Updated 5 minutes ago
≈
High Tide was about 2 hours ago
Today's Tide
| Time | Height | High/Low |
| --- | --- | --- |
| 04:02 | 5.46 | High Tide |
| 10:17 | 1.22 | Low Tide |
| 16:26 | 5.47 | High Tide |
| 22:37 | 1.2 | Low Tide |
Tommorow's Tide
| Time | Height | High/Low |
| --- | --- | --- |
| 04:43 | 5.61 | High Tide |
| 10:58 | 1.09 | Low Tide |
| 17:02 | 5.66 | High Tide |
| 23:18 | 1.03 | Low Tide |
The Towans - Godrevy (Beach) Wind Forecast
The Towans - Godrevy (Beach) 5 Day Weather Forecast
| | | | | | | | | |
| --- | --- | --- | --- | --- | --- | --- | --- | --- |
| Fri 27 May 01:00 | ↓ | | 14°c | 11°c | 0 | Moderate | 12% | |
| Fri 27 May 04:00 | ↓ | | 14°c | 12°c | 0 | Moderate | 10% | |
| Fri 27 May 07:00 | ↓ | | 13°c | 11°c | 1 | Good | 7% | |
| Fri 27 May 10:00 | ↓ | | 13°c | 11°c | 4 | Very good | 4% | |
| Fri 27 May 13:00 | ↓ | | 14°c | 12°c | 7 | Very good | 3% | |
| Fri 27 May 16:00 | ↓ | | 14°c | 11°c | 5 | Very good | 0% | |
| Fri 27 May 19:00 | ↓ | | 13°c | 10°c | 1 | Very good | 0% | |
| Fri 27 May 22:00 | ↓ | | 12°c | 10°c | 0 | Very good | 0% | |
| Sat 28 May 01:00 | ↓ | | 12°c | 10°c | 0 | Very good | 0% | |
| Sat 28 May 04:00 | ↓ | | 11°c | 10°c | 0 | Very good | 1% | |
| Sat 28 May 07:00 | ↓ | | 12°c | 11°c | 1 | Poor | 15% | |
| Sat 28 May 10:00 | ↓ | | 15°c | 13°c | 5 | Very good | 0% | |
| Sat 28 May 13:00 | ↓ | | 15°c | 13°c | 7 | Very good | 0% | |
| Sat 28 May 16:00 | ↓ | | 15°c | 12°c | 5 | Very good | 0% | |
| Sat 28 May 19:00 | ↓ | | 14°c | 11°c | 1 | Very good | 0% | |
| Sat 28 May 22:00 | ↓ | | 13°c | 11°c | 0 | Very good | 0% | |
| Sun 29 May 01:00 | ↓ | | 13°c | 10°c | 0 | Very good | 0% | |
| Sun 29 May 04:00 | ↓ | | 12°c | 10°c | 0 | Very good | 0% | |
| Sun 29 May 07:00 | ↓ | | 12°c | 11°c | 1 | Very good | 0% | |
| Sun 29 May 10:00 | ↓ | | 14°c | 13°c | 5 | Very good | 1% | |
| Sun 29 May 13:00 | ↓ | | 14°c | 12°c | 7 | Very good | 3% | |
| Sun 29 May 16:00 | ↓ | | 14°c | 11°c | 4 | Very good | 10% | |
| Sun 29 May 19:00 | ↓ | | 14°c | 11°c | 1 | Very good | 7% | |
| Sun 29 May 22:00 | ↓ | | 13°c | 10°c | 0 | Very good | 2% | |
| Mon 30 May 01:00 | ↓ | | 12°c | 9°c | 0 | Very good | 1% | |
| Mon 30 May 04:00 | ↓ | | 12°c | 9°c | 0 | Very good | 1% | |
| Mon 30 May 07:00 | ↓ | | 12°c | 9°c | 1 | Very good | 1% | |
| Mon 30 May 10:00 | ↓ | | 12°c | 10°c | 4 | Very good | 6% | |
| Mon 30 May 13:00 | ↓ | | 12°c | 11°c | 6 | Very good | 9% | |
| Mon 30 May 16:00 | ↓ | | 13°c | 11°c | 4 | Good | 12% | |
| Mon 30 May 19:00 | ↓ | | 12°c | 10°c | 1 | Very good | 5% | |
| Mon 30 May 22:00 | ↓ | | 12°c | 10°c | 0 | Very good | 2% | |
| Tue 31 May 01:00 | ↓ | | 11°c | 10°c | 0 | Very good | 6% | |
| Tue 31 May 04:00 | ↓ | | 11°c | 10°c | 0 | Good | 6% | |
| Tue 31 May 07:00 | ↓ | | 11°c | 10°c | 1 | Moderate | 6% | |
| Tue 31 May 10:00 | ↓ | | 12°c | 11°c | 4 | Good | 11% | |
| Tue 31 May 13:00 | ↓ | | 13°c | 11°c | 7 | Good | 12% | |
| Tue 31 May 16:00 | ↓ | | 14°c | 12°c | 4 | Very good | 30% | |
| Tue 31 May 19:00 | ↓ | | 13°c | 11°c | 1 | Very good | 10% | |
| Tue 31 May 22:00 | ↓ | | 12°c | 11°c | 0 | Very good | 4% | |
Kitesurfing Map for Mexicos / Sandy Acres
Mexicos / Sandy Acres kite Surfing Photos
About Mexicos / Sandy Acres
This spot is named after an old pub that long gone!! The location is also name Sandy Acres! This spot is between the bluff and Gwithian beach, it's not as protected as the Bluff, and not as hectic as Gwithian, I personally love this beach!!
Launching & Landing
the beach is massive!!! there is load of space about 2 hours before and after high tide.
Local Parking
Car park 1

Drive to the end of Sandy Acres just off the B3301 follow it to the end and walk down the dunes

Car Park 2

Off St Ives Lane near Sunset Surf Cafe... you will be ticketed so buy one!!!
Life Guard & Coast Guard
Life Guard

Seasonal

Coast Guard

RNLI all year round!