Martello Bay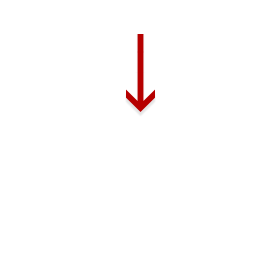 E 90°
Old Felixstowe Weather Station - 16.73 miles away | Updated 3 minutes ago
≈
High Tide is in about 1 hour time
Today's Tide
| Time | Height | High/Low |
| --- | --- | --- |
| 06:06 | 0.43 | Low Tide |
| 12:07 | 4.32 | High Tide |
| 18:44 | 0.29 | Low Tide |
Tommorow's Tide
| Time | Height | High/Low |
| --- | --- | --- |
| 00:39 | 4.6 | High Tide |
| 06:59 | 0.38 | Low Tide |
| 12:57 | 4.46 | High Tide |
| 19:36 | 0.19 | Low Tide |
Clacton - Martello Tower (Beach) Wind Forecast
Clacton - Martello Tower (Beach) 5 Day Weather Forecast
| | | | | | | | | |
| --- | --- | --- | --- | --- | --- | --- | --- | --- |
| Thu 11 Aug 07:00 | ↓ | | 17°c | 17°c | 1 | Moderate | 1% | |
| Thu 11 Aug 10:00 | ↓ | | 24°c | 25°c | 4 | Good | 0% | |
| Thu 11 Aug 13:00 | ↓ | | 27°c | 25°c | 7 | Very good | 0% | |
| Thu 11 Aug 16:00 | ↓ | | 27°c | 24°c | 4 | Very good | 0% | |
| Thu 11 Aug 19:00 | ↓ | | 23°c | 21°c | 1 | Very good | 0% | |
| Thu 11 Aug 22:00 | ↓ | | 20°c | 19°c | 0 | Good | 0% | |
| Fri 12 Aug 01:00 | ↓ | | 19°c | 18°c | 0 | Very good | 0% | |
| Fri 12 Aug 04:00 | ↓ | | 19°c | 18°c | 0 | Good | 0% | |
| Fri 12 Aug 07:00 | ↓ | | 20°c | 20°c | 1 | Good | 0% | |
| Fri 12 Aug 10:00 | ↓ | | 25°c | 24°c | 4 | Very good | 0% | |
| Fri 12 Aug 13:00 | ↓ | | 26°c | 24°c | 7 | Very good | 0% | |
| Fri 12 Aug 16:00 | ↓ | | 25°c | 23°c | 4 | Very good | 0% | |
| Fri 12 Aug 19:00 | ↓ | | 23°c | 21°c | 1 | Very good | 0% | |
| Fri 12 Aug 22:00 | ↓ | | 21°c | 20°c | 0 | Very good | 0% | |
| Sat 13 Aug 01:00 | ↓ | | 20°c | 19°c | 0 | Very good | 0% | |
| Sat 13 Aug 04:00 | ↓ | | 19°c | 19°c | 0 | Good | 0% | |
| Sat 13 Aug 07:00 | ↓ | | 20°c | 20°c | 1 | Very good | 0% | |
| Sat 13 Aug 10:00 | ↓ | | 24°c | 23°c | 4 | Very good | 0% | |
| Sat 13 Aug 13:00 | ↓ | | 24°c | 23°c | 7 | Very good | 0% | |
| Sat 13 Aug 16:00 | ↓ | | 24°c | 22°c | 4 | Very good | 0% | |
| Sat 13 Aug 19:00 | ↓ | | 23°c | 22°c | 1 | Very good | 0% | |
| Sat 13 Aug 22:00 | ↓ | | 22°c | 21°c | 0 | Very good | 0% | |
| Sun 14 Aug 01:00 | ↓ | | 22°c | 21°c | 0 | Very good | 0% | |
| Sun 14 Aug 04:00 | ↓ | | 22°c | 22°c | 0 | Very good | 0% | |
| Sun 14 Aug 07:00 | ↓ | | 22°c | 22°c | 1 | Very good | 1% | |
| Sun 14 Aug 10:00 | ↓ | | 23°c | 23°c | 4 | Very good | 1% | |
| Sun 14 Aug 13:00 | ↓ | | 24°c | 23°c | 7 | Very good | 0% | |
| Sun 14 Aug 16:00 | ↓ | | 24°c | 23°c | 3 | Very good | 3% | |
| Sun 14 Aug 19:00 | ↓ | | 23°c | 22°c | 1 | Very good | 4% | |
| Sun 14 Aug 22:00 | ↓ | | 22°c | 22°c | 0 | Very good | 8% | |
| Mon 15 Aug 01:00 | ↓ | | 21°c | 21°c | 0 | Very good | 6% | |
| Mon 15 Aug 04:00 | ↓ | | 21°c | 21°c | 0 | Very good | 4% | |
| Mon 15 Aug 07:00 | ↓ | | 20°c | 19°c | 1 | Very good | 4% | |
| Mon 15 Aug 10:00 | ↓ | | 22°c | 21°c | 4 | Very good | 6% | |
| Mon 15 Aug 13:00 | ↓ | | 23°c | 22°c | 5 | Very good | 13% | |
| Mon 15 Aug 16:00 | ↓ | | 22°c | 21°c | 3 | Very good | 31% | |
| Mon 15 Aug 19:00 | ↓ | | 23°c | 22°c | 1 | Very good | 7% | |
| Mon 15 Aug 22:00 | ↓ | | 22°c | 21°c | 0 | Very good | 4% | |
Kitesurfing Map for Martello Bay
Martello Bay kite Surfing Photos
About Martello Bay
Martello Bay in Essex offers the perfect teaching location with its sheltered bays, flat waters, golden beaches and prevailing south westerly winds.
Freestyle
Race
Wave
Speed
Local Dangers
Clacton Airport..

Low flying aeroplanes can be seen in the area.

Public Footpath

There is a foot path that runs along the beach.

Houses

Since the closure of the Butlin's holiday camp, the area has been developed for housing, there are housing very close to the sea front.

Thieves

Just be careful.