Marazion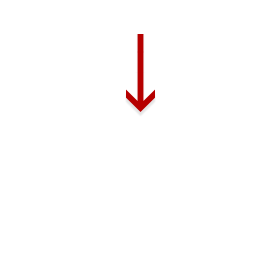 W 292°
carnkie Weather Station - 11.53 miles away | Updated 2 minutes ago
≈
High Tide was 3 hours ago
Today's Tide
| Time | Height | High/Low |
| --- | --- | --- |
| 03:24 | 4.99 | High Tide |
| 10:08 | 1.25 | Low Tide |
| 15:51 | 4.91 | High Tide |
| 22:29 | 1.29 | Low Tide |
Tommorow's Tide
| Time | Height | High/Low |
| --- | --- | --- |
| 04:08 | 5.08 | High Tide |
| 10:51 | 1.19 | Low Tide |
| 16:30 | 5.03 | High Tide |
| 23:11 | 1.22 | Low Tide |
Perranuthnoe (Perran Sands) (Beach) Wind Forecast
Perranuthnoe (Perran Sands) (Beach) 5 Day Weather Forecast
| | | | | | | | | |
| --- | --- | --- | --- | --- | --- | --- | --- | --- |
| Fri 27 May 01:00 | ↓ | | 14°c | 12°c | 0 | Moderate | 17% | |
| Fri 27 May 04:00 | ↓ | | 14°c | 12°c | 0 | Moderate | 11% | |
| Fri 27 May 07:00 | ↓ | | 13°c | 12°c | 1 | Good | 4% | |
| Fri 27 May 10:00 | ↓ | | 14°c | 11°c | 4 | Very good | 0% | |
| Fri 27 May 13:00 | ↓ | | 15°c | 13°c | 8 | Very good | 0% | |
| Fri 27 May 16:00 | ↓ | | 14°c | 12°c | 5 | Very good | 0% | |
| Fri 27 May 19:00 | ↓ | | 13°c | 11°c | 1 | Very good | 0% | |
| Fri 27 May 22:00 | ↓ | | 10°c | 9°c | 0 | Very good | 0% | |
| Sat 28 May 01:00 | ↓ | | 10°c | 9°c | 0 | Very good | 0% | |
| Sat 28 May 04:00 | ↓ | | 10°c | 8°c | 0 | Very good | 0% | |
| Sat 28 May 07:00 | ↓ | | 11°c | 10°c | 1 | Very good | 0% | |
| Sat 28 May 10:00 | ↓ | | 15°c | 14°c | 5 | Very good | 0% | |
| Sat 28 May 13:00 | ↓ | | 16°c | 15°c | 7 | Very good | 0% | |
| Sat 28 May 16:00 | ↓ | | 16°c | 13°c | 5 | Very good | 0% | |
| Sat 28 May 19:00 | ↓ | | 14°c | 11°c | 1 | Very good | 0% | |
| Sat 28 May 22:00 | ↓ | | 12°c | 10°c | 0 | Very good | 0% | |
| Sun 29 May 01:00 | ↓ | | 12°c | 10°c | 0 | Very good | 0% | |
| Sun 29 May 04:00 | ↓ | | 11°c | 9°c | 0 | Very good | 0% | |
| Sun 29 May 07:00 | ↓ | | 12°c | 11°c | 1 | Very good | 0% | |
| Sun 29 May 10:00 | ↓ | | 14°c | 12°c | 5 | Very good | 1% | |
| Sun 29 May 13:00 | ↓ | | 14°c | 13°c | 7 | Very good | 5% | |
| Sun 29 May 16:00 | ↓ | | 14°c | 13°c | 4 | Very good | 12% | |
| Sun 29 May 19:00 | ↓ | | 14°c | 12°c | 1 | Very good | 7% | |
| Sun 29 May 22:00 | ↓ | | 12°c | 10°c | 0 | Very good | 2% | |
| Mon 30 May 01:00 | ↓ | | 11°c | 9°c | 0 | Very good | 1% | |
| Mon 30 May 04:00 | ↓ | | 10°c | 8°c | 0 | Very good | 1% | |
| Mon 30 May 07:00 | ↓ | | 11°c | 9°c | 1 | Very good | 1% | |
| Mon 30 May 10:00 | ↓ | | 13°c | 11°c | 4 | Very good | 6% | |
| Mon 30 May 13:00 | ↓ | | 13°c | 11°c | 6 | Very good | 6% | |
| Mon 30 May 16:00 | ↓ | | 13°c | 11°c | 4 | Very good | 11% | |
| Mon 30 May 19:00 | ↓ | | 13°c | 11°c | 1 | Very good | 5% | |
| Mon 30 May 22:00 | ↓ | | 12°c | 10°c | 0 | Very good | 2% | |
| Tue 31 May 01:00 | ↓ | | 11°c | 10°c | 0 | Good | 6% | |
| Tue 31 May 04:00 | ↓ | | 11°c | 9°c | 0 | Moderate | 7% | |
| Tue 31 May 07:00 | ↓ | | 11°c | 10°c | 1 | Moderate | 6% | |
| Tue 31 May 10:00 | ↓ | | 13°c | 11°c | 4 | Good | 11% | |
| Tue 31 May 13:00 | ↓ | | 13°c | 12°c | 7 | Very good | 13% | |
| Tue 31 May 16:00 | ↓ | | 14°c | 12°c | 4 | Very good | 30% | |
| Tue 31 May 19:00 | ↓ | | 13°c | 12°c | 1 | Very good | 10% | |
| Tue 31 May 22:00 | ↓ | | 12°c | 11°c | 0 | Very good | 4% | |
Kitesurfing Map for Marazion
Marazion kite Surfing Photos
About Marazion
A Large bay great for wave riding and free style!
Being south facing, Marazion can miss the west swells of the north coast, but a 2 - 3m swell with a good period can be found here.
shallow sloping beach and the the waves lack power can get a nasty shore break at high tide.
there is a cafe to get food in the carpark next to the beach.
Check out our Good Friend Dom Moore's Surf Sanctury Guide for more info:
http://www.surfsanctuary.co.uk/blog/2011/06/cornwall-spot-guide-no-12-marazion/
Launching & Landing
Do not launch and land two hours either side of high tide. Plenty of space on the beach, coarse sand (tiny pebbles?) to weigh your kite down with
Local Dangers
Road

Road runs next to beach

Sea Wall...

obvious?
Local Parking
Car Park

next to the beach.