Lowestoft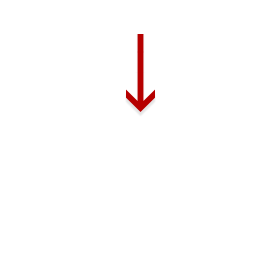 NW 315°
Old Felixstowe Weather Weather Station - 38.05 miles away | Updated 2 minutes ago
≈
High Tide was about 2 hours ago
Today's Tide
| Time | Height | High/Low |
| --- | --- | --- |
| 03:23 | 0.91 | Low Tide |
| 09:21 | 2.47 | High Tide |
| 15:56 | 0.52 | Low Tide |
| 22:13 | 2.52 | High Tide |
Tommorow's Tide
| Time | Height | High/Low |
| --- | --- | --- |
| 04:12 | 0.84 | Low Tide |
| 10:10 | 2.61 | High Tide |
| 16:43 | 0.31 | Low Tide |
| 23:02 | 2.57 | High Tide |
Lowestoft - North Of Claremont Pier (Beach) Wind Forecast
Lowestoft - North Of Claremont Pier (Beach) 5 Day Weather Forecast
| | | | | | | | | |
| --- | --- | --- | --- | --- | --- | --- | --- | --- |
| Thu 11 Aug 01:00 | ↓ | | 15°c | 15°c | 0 | Good | 0% | |
| Thu 11 Aug 04:00 | ↓ | | 16°c | 16°c | 0 | Good | 0% | |
| Thu 11 Aug 07:00 | ↓ | | 19°c | 20°c | 1 | Very good | 0% | |
| Thu 11 Aug 10:00 | ↓ | | 22°c | 22°c | 4 | Very good | 0% | |
| Thu 11 Aug 13:00 | ↓ | | 24°c | 23°c | 7 | Very good | 0% | |
| Thu 11 Aug 16:00 | ↓ | | 24°c | 22°c | 4 | Very good | 0% | |
| Thu 11 Aug 19:00 | ↓ | | 22°c | 21°c | 1 | Very good | 0% | |
| Thu 11 Aug 22:00 | ↓ | | 20°c | 19°c | 0 | Very good | 0% | |
| Fri 12 Aug 01:00 | ↓ | | 19°c | 19°c | 0 | Very good | 0% | |
| Fri 12 Aug 04:00 | ↓ | | 19°c | 19°c | 0 | Very good | 0% | |
| Fri 12 Aug 07:00 | ↓ | | 20°c | 20°c | 1 | Good | 0% | |
| Fri 12 Aug 10:00 | ↓ | | 22°c | 21°c | 4 | Very good | 0% | |
| Fri 12 Aug 13:00 | ↓ | | 23°c | 22°c | 7 | Very good | 0% | |
| Fri 12 Aug 16:00 | ↓ | | 23°c | 22°c | 4 | Very good | 0% | |
| Fri 12 Aug 19:00 | ↓ | | 21°c | 21°c | 1 | Very good | 0% | |
| Fri 12 Aug 22:00 | ↓ | | 20°c | 19°c | 0 | Very good | 0% | |
| Sat 13 Aug 01:00 | ↓ | | 19°c | 19°c | 0 | Very good | 0% | |
| Sat 13 Aug 04:00 | ↓ | | 19°c | 19°c | 0 | Very good | 0% | |
| Sat 13 Aug 07:00 | ↓ | | 20°c | 20°c | 1 | Very good | 0% | |
| Sat 13 Aug 10:00 | ↓ | | 23°c | 23°c | 4 | Very good | 0% | |
| Sat 13 Aug 13:00 | ↓ | | 25°c | 24°c | 7 | Very good | 0% | |
| Sat 13 Aug 16:00 | ↓ | | 24°c | 23°c | 4 | Very good | 0% | |
| Sat 13 Aug 19:00 | ↓ | | 23°c | 22°c | 1 | Very good | 0% | |
| Sat 13 Aug 22:00 | ↓ | | 21°c | 20°c | 0 | Very good | 0% | |
| Sun 14 Aug 01:00 | ↓ | | 20°c | 19°c | 0 | Very good | 0% | |
| Sun 14 Aug 04:00 | ↓ | | 19°c | 19°c | 0 | Very good | 0% | |
| Sun 14 Aug 07:00 | ↓ | | 20°c | 20°c | 1 | Very good | 0% | |
| Sun 14 Aug 10:00 | ↓ | | 23°c | 23°c | 4 | Very good | 1% | |
| Sun 14 Aug 13:00 | ↓ | | 25°c | 24°c | 6 | Very good | 0% | |
| Sun 14 Aug 16:00 | ↓ | | 24°c | 23°c | 3 | Very good | 1% | |
| Sun 14 Aug 19:00 | ↓ | | 23°c | 22°c | 1 | Very good | 1% | |
| Sun 14 Aug 22:00 | ↓ | | 22°c | 21°c | 0 | Very good | 4% | |
| Mon 15 Aug 01:00 | ↓ | | 21°c | 21°c | 0 | Very good | 7% | |
| Mon 15 Aug 04:00 | ↓ | | 20°c | 20°c | 0 | Very good | 10% | |
| Mon 15 Aug 07:00 | ↓ | | 20°c | 20°c | 1 | Very good | 6% | |
| Mon 15 Aug 10:00 | ↓ | | 22°c | 22°c | 4 | Very good | 4% | |
| Mon 15 Aug 13:00 | ↓ | | 23°c | 23°c | 6 | Very good | 12% | |
| Mon 15 Aug 16:00 | ↓ | | 23°c | 22°c | 3 | Very good | 12% | |
| Mon 15 Aug 19:00 | ↓ | | 22°c | 21°c | 1 | Very good | 6% | |
| Mon 15 Aug 22:00 | ↓ | | 21°c | 20°c | 0 | Very good | 6% | |
Kitesurfing Map for Lowestoft
Lowestoft kite Surfing Photos
About Lowestoft
Kiteboarding at this location is only permitted from September to May only.
Kiteboarding is restricted in the summer months as with a high tourist levels and sunbathers. Safe launching and landing is impossible. So during summer months it's a pretty much a no go area.
In spring and autumn and winter you can kiteboard on Lowestoft main beach but you must consult the Beach Warden/Life Guard. Considering that the location we rig up in and launch from is directly in front of the life guard's hut, which is where the lifeguards are based, it's generally not a problem. However beach walkers and dog walkers are in abundance so care is needed and also this area. Lowestoft has wooden groyne sea defences so be careful don't go out to overpowered and certainly extra care is needed on cross-onshore winds as the escape routes to the beach become very narrow and there is a very good chance you kite will land or ride onto the groynes. If you see a kite go down and it doesn't relaunch and the kiteboarder is swimming in, get ready to assist him or her because they will need your help to save that kite. It also has a large protruding wooden pier called the "Claremont Pier". Further North is the "South Pier" a concrete build pier. Always consider which direction is downwind, if it takes you in the direction of the piers, it's most definitely a better idea to kiteboard at the Pakefield beach kite zone.
Forget the SW winds, Anything with westerly in it is, offshore
Local Dangers
"South Pier"

A concrete pier

"Claremont Pier"

large protruding wooden pier

Size

beach is about 150m after that its high banks and concrete walls care is needed launching close to these banks and concrete walls.

Rips

In winter rips can be a problem,

Wooden Groyne

Wooden Groyne Sea defences, about 100m apart. Along all of Lowestoft beach to the start of Pakefield beach.