Kimmeridge Bay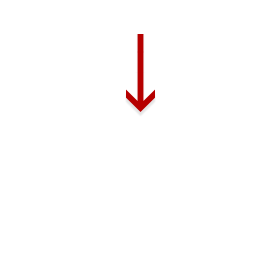 W 283°
Farnham Weather Station - 71.7 miles away | Updated 3 minutes ago
≈
Low Tide is in 37 minutes time
Today's Tide
| Time | Height | High/Low |
| --- | --- | --- |
| 03:30 | 0.57 | Low Tide |
| 09:06 | 2.07 | High Tide |
| 11:30 | 1.78 | Low Tide |
| 12:44 | 1.84 | High Tide |
| 15:54 | 0.69 | Low Tide |
| 21:20 | 2.28 | High Tide |
Tommorow's Tide
| Time | Height | High/Low |
| --- | --- | --- |
| 00:19 | 1.73 | Low Tide |
| 00:57 | 1.74 | High Tide |
| 04:19 | 0.35 | Low Tide |
| 09:53 | 2.21 | High Tide |
| 12:22 | 1.74 | Low Tide |
| 13:43 | 1.87 | High Tide |
| 16:42 | 0.54 | Low Tide |
| 22:06 | 2.4 | High Tide |
Lulworth Cove Youth Hostel Wind Forecast
Lulworth Cove Youth Hostel 5 Day Weather Forecast
| | | | | | | | | |
| --- | --- | --- | --- | --- | --- | --- | --- | --- |
| Thu 11 Aug 07:00 | ↓ | | 15°c | 14°c | 1 | Good | 0% | |
| Thu 11 Aug 10:00 | ↓ | | 24°c | 22°c | 4 | Good | 0% | |
| Thu 11 Aug 13:00 | ↓ | | 26°c | 24°c | 7 | Good | 0% | |
| Thu 11 Aug 16:00 | ↓ | | 26°c | 23°c | 4 | Good | 0% | |
| Thu 11 Aug 19:00 | ↓ | | 24°c | 23°c | 1 | Very good | 0% | |
| Thu 11 Aug 22:00 | ↓ | | 22°c | 22°c | 0 | Very good | 0% | |
| Fri 12 Aug 01:00 | ↓ | | 20°c | 19°c | 0 | Very good | 0% | |
| Fri 12 Aug 04:00 | ↓ | | 19°c | 17°c | 0 | Very good | 0% | |
| Fri 12 Aug 07:00 | ↓ | | 18°c | 16°c | 1 | Very good | 0% | |
| Fri 12 Aug 10:00 | ↓ | | 25°c | 24°c | 4 | Very good | 0% | |
| Fri 12 Aug 13:00 | ↓ | | 27°c | 25°c | 7 | Very good | 0% | |
| Fri 12 Aug 16:00 | ↓ | | 28°c | 25°c | 4 | Very good | 0% | |
| Fri 12 Aug 19:00 | ↓ | | 27°c | 26°c | 1 | Very good | 0% | |
| Fri 12 Aug 22:00 | ↓ | | 23°c | 21°c | 0 | Very good | 0% | |
| Sat 13 Aug 01:00 | ↓ | | 20°c | 19°c | 0 | Very good | 0% | |
| Sat 13 Aug 04:00 | ↓ | | 19°c | 17°c | 0 | Very good | 0% | |
| Sat 13 Aug 07:00 | ↓ | | 19°c | 17°c | 1 | Very good | 0% | |
| Sat 13 Aug 10:00 | ↓ | | 25°c | 23°c | 4 | Very good | 0% | |
| Sat 13 Aug 13:00 | ↓ | | 28°c | 26°c | 7 | Very good | 1% | |
| Sat 13 Aug 16:00 | ↓ | | 28°c | 26°c | 4 | Very good | 2% | |
| Sat 13 Aug 19:00 | ↓ | | 27°c | 25°c | 1 | Very good | 0% | |
| Sat 13 Aug 22:00 | ↓ | | 22°c | 20°c | 0 | Very good | 0% | |
| Sun 14 Aug 01:00 | ↓ | | 20°c | 18°c | 0 | Very good | 1% | |
| Sun 14 Aug 04:00 | ↓ | | 19°c | 17°c | 0 | Very good | 1% | |
| Sun 14 Aug 07:00 | ↓ | | 19°c | 17°c | 1 | Very good | 3% | |
| Sun 14 Aug 10:00 | ↓ | | 24°c | 23°c | 4 | Very good | 1% | |
| Sun 14 Aug 13:00 | ↓ | | 24°c | 22°c | 6 | Very good | 4% | |
| Sun 14 Aug 16:00 | ↓ | | 23°c | 22°c | 3 | Very good | 6% | |
| Sun 14 Aug 19:00 | ↓ | | 21°c | 20°c | 1 | Very good | 4% | |
| Sun 14 Aug 22:00 | ↓ | | 19°c | 18°c | 0 | Very good | 4% | |
| Mon 15 Aug 01:00 | ↓ | | 18°c | 18°c | 0 | Very good | 7% | |
| Mon 15 Aug 04:00 | ↓ | | 17°c | 17°c | 0 | Good | 5% | |
| Mon 15 Aug 07:00 | ↓ | | 18°c | 17°c | 1 | Good | 4% | |
| Mon 15 Aug 10:00 | ↓ | | 21°c | 19°c | 4 | Very good | 8% | |
| Mon 15 Aug 13:00 | ↓ | | 22°c | 20°c | 6 | Very good | 11% | |
| Mon 15 Aug 16:00 | ↓ | | 22°c | 20°c | 4 | Very good | 36% | |
| Mon 15 Aug 19:00 | ↓ | | 20°c | 18°c | 1 | Very good | 31% | |
| Mon 15 Aug 22:00 | ↓ | | 18°c | 18°c | 0 | Very good | 10% | |
Kitesurfing Map for Kimmeridge Bay
Kimmeridge Bay kite Surfing Photos
About Kimmeridge Bay
This a temprimental spot due to its location... this is next door to the Purbeck Marine Wildlife Reserve so be respectful and very careful...
You need a permit to ride here... They can be purcashed via the Weymouth & Portland Kite Surf Club Here
http://www.weymouthandportlandkitesurfclub.co.uk/portland-permits.html
Launching & Landing
Rocky areas make for a difficult Launch and land.
Local Dangers
Very narrow launch

Very narrow launch

reef producing

powerful waves

Other Beach Users

Windsurfers, Surfers.