Kessingland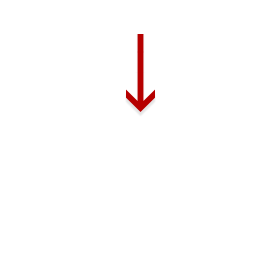 NW 315°
Old Felixstowe Weather Weather Station - 34.46 miles away | Updated 3 minutes ago
≈
High Tide was about 1 hour ago
Today's Tide
| Time | Height | High/Low |
| --- | --- | --- |
| 03:23 | 0.91 | Low Tide |
| 09:21 | 2.47 | High Tide |
| 15:56 | 0.52 | Low Tide |
| 22:13 | 2.52 | High Tide |
Tommorow's Tide
| Time | Height | High/Low |
| --- | --- | --- |
| 04:12 | 0.84 | Low Tide |
| 10:10 | 2.61 | High Tide |
| 16:43 | 0.31 | Low Tide |
| 23:02 | 2.57 | High Tide |
Lowestoft - South Of Claremont Pier (Beach) Wind Forecast
Lowestoft - South Of Claremont Pier (Beach) 5 Day Weather Forecast
| | | | | | | | | |
| --- | --- | --- | --- | --- | --- | --- | --- | --- |
| Thu 11 Aug 07:00 | ↓ | | 14°c | 14°c | 1 | Good | 0% | |
| Thu 11 Aug 10:00 | ↓ | | 23°c | 24°c | 4 | Very good | 0% | |
| Thu 11 Aug 13:00 | ↓ | | 24°c | 24°c | 7 | Very good | 0% | |
| Thu 11 Aug 16:00 | ↓ | | 24°c | 22°c | 4 | Very good | 0% | |
| Thu 11 Aug 19:00 | ↓ | | 22°c | 21°c | 1 | Very good | 0% | |
| Thu 11 Aug 22:00 | ↓ | | 20°c | 19°c | 0 | Very good | 0% | |
| Fri 12 Aug 01:00 | ↓ | | 19°c | 18°c | 0 | Good | 0% | |
| Fri 12 Aug 04:00 | ↓ | | 19°c | 18°c | 0 | Good | 0% | |
| Fri 12 Aug 07:00 | ↓ | | 20°c | 19°c | 1 | Good | 0% | |
| Fri 12 Aug 10:00 | ↓ | | 22°c | 22°c | 4 | Very good | 0% | |
| Fri 12 Aug 13:00 | ↓ | | 24°c | 22°c | 7 | Very good | 0% | |
| Fri 12 Aug 16:00 | ↓ | | 23°c | 22°c | 4 | Very good | 0% | |
| Fri 12 Aug 19:00 | ↓ | | 22°c | 21°c | 1 | Very good | 0% | |
| Fri 12 Aug 22:00 | ↓ | | 20°c | 19°c | 0 | Good | 0% | |
| Sat 13 Aug 01:00 | ↓ | | 19°c | 19°c | 0 | Good | 0% | |
| Sat 13 Aug 04:00 | ↓ | | 19°c | 18°c | 0 | Good | 0% | |
| Sat 13 Aug 07:00 | ↓ | | 20°c | 20°c | 1 | Very good | 0% | |
| Sat 13 Aug 10:00 | ↓ | | 24°c | 24°c | 4 | Very good | 0% | |
| Sat 13 Aug 13:00 | ↓ | | 26°c | 25°c | 7 | Very good | 0% | |
| Sat 13 Aug 16:00 | ↓ | | 26°c | 24°c | 4 | Very good | 0% | |
| Sat 13 Aug 19:00 | ↓ | | 23°c | 22°c | 1 | Very good | 0% | |
| Sat 13 Aug 22:00 | ↓ | | 21°c | 20°c | 0 | Very good | 0% | |
| Sun 14 Aug 01:00 | ↓ | | 20°c | 19°c | 0 | Very good | 0% | |
| Sun 14 Aug 04:00 | ↓ | | 19°c | 18°c | 0 | Very good | 0% | |
| Sun 14 Aug 07:00 | ↓ | | 20°c | 20°c | 1 | Very good | 0% | |
| Sun 14 Aug 10:00 | ↓ | | 24°c | 25°c | 4 | Very good | 1% | |
| Sun 14 Aug 13:00 | ↓ | | 26°c | 25°c | 6 | Very good | 0% | |
| Sun 14 Aug 16:00 | ↓ | | 25°c | 24°c | 3 | Very good | 3% | |
| Sun 14 Aug 19:00 | ↓ | | 23°c | 23°c | 1 | Very good | 4% | |
| Sun 14 Aug 22:00 | ↓ | | 22°c | 21°c | 0 | Very good | 4% | |
| Mon 15 Aug 01:00 | ↓ | | 21°c | 21°c | 0 | Good | 6% | |
| Mon 15 Aug 04:00 | ↓ | | 21°c | 20°c | 0 | Very good | 6% | |
| Mon 15 Aug 07:00 | ↓ | | 20°c | 20°c | 1 | Very good | 8% | |
| Mon 15 Aug 10:00 | ↓ | | 23°c | 23°c | 4 | Very good | 4% | |
| Mon 15 Aug 13:00 | ↓ | | 24°c | 23°c | 5 | Good | 33% | |
| Mon 15 Aug 16:00 | ↓ | | 24°c | 23°c | 3 | Very good | 9% | |
| Mon 15 Aug 19:00 | ↓ | | 23°c | 22°c | 1 | Very good | 30% | |
| Mon 15 Aug 22:00 | ↓ | | 21°c | 20°c | 0 | Very good | 8% | |
Kitesurfing Map for Kessingland
Kessingland kite Surfing Photos
About Kessingland
Is the jewel in the crown. 3 miles south of Lowestoft. It is our premier kite zone on the east coast. It's also KiteboardingUK's/WDCouncils approved teaching/ kite zone. This is a scrub, barren beach of huge proportion and can accommodate many kiteboarders, comfortably.
Works on all winds from north to east to south. Forget the SW winds,
Can sometimes work well on some north westerlies but not too often.
In the summer, sea breezes galore. If the wind is forecast south westerly or any other southerly direction, on the hot summer you will be guaranteed a 12mph to 14mph sea breeze of a southerly direction. It will actually turn and bend those forecast SW wind into southerly. And the sea breezes this year are working already in May. We have just had some classic mellow sessions with 17- 20m kites.
Anything with westerly is generally gusty and poor, blowing offshore.
Good points:
No wooden groyne sea defences, its all kite zone with a large shallow pool which forms at low tide its about 3 x the size of Lowestoft's low tide pool and is perfect for beginner to intermediates, great for flat water riding. Kessingland also has a well documented surf spot with some great sandbars its slightly further down from the kite training zone, producing classic wave conditions. When the swells are up and the wind is right we are on it.
Very few tourists, dog walkers, just kiters, friends and family.
Its patrolled by a beach warden, keeping the law! And is watched closely by a coastguard watch tower just north of the beach.
KiteboardingUK.com has its club day here on Sunday's weather permitting, with free Jet Ski assistance for beginners.
There are strict rules and regulations for kiteboarding at this location. Check out KiteboardingUK.com for more info.
Freestyle
Race
Wave
Speed
Local Dangers
Buggy Beach

Kessingland has "buggy beach" a grassland section for kitebuggying and landboarding its ¼ mile south of the kite zone.