Humber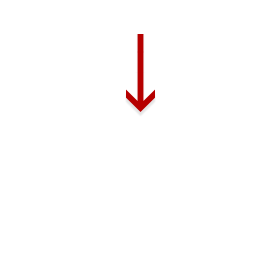 E 84°
Chatteris Weather Station - 76.66 miles away | Updated 4 minutes ago
≈
Low Tide is in about 1 hour time
Today's Tide
| Time | Height | High/Low |
| --- | --- | --- |
| 05:41 | 6.63 | High Tide |
| 12:15 | 1.31 | Low Tide |
| 18:27 | 6.78 | High Tide |
Tommorow's Tide
| Time | Height | High/Low |
| --- | --- | --- |
| 00:36 | 1.48 | Low Tide |
| 06:33 | 6.95 | High Tide |
| 13:07 | 0.93 | Low Tide |
| 19:21 | 7 | High Tide |
Pleasure Island Cleethorpes Wind Forecast
Pleasure Island Cleethorpes 5 Day Weather Forecast
| | | | | | | | | |
| --- | --- | --- | --- | --- | --- | --- | --- | --- |
| Thu 11 Aug 07:00 | ↓ | | 14°c | 14°c | 1 | Poor | 14% | |
| Thu 11 Aug 10:00 | ↓ | | 20°c | 20°c | 4 | Moderate | 0% | |
| Thu 11 Aug 13:00 | ↓ | | 23°c | 21°c | 7 | Good | 0% | |
| Thu 11 Aug 16:00 | ↓ | | 22°c | 21°c | 4 | Very good | 0% | |
| Thu 11 Aug 19:00 | ↓ | | 21°c | 20°c | 1 | Very good | 0% | |
| Thu 11 Aug 22:00 | ↓ | | 18°c | 18°c | 0 | Good | 1% | |
| Fri 12 Aug 01:00 | ↓ | | 17°c | 17°c | 0 | Moderate | 4% | |
| Fri 12 Aug 04:00 | ↓ | | 16°c | 16°c | 0 | Moderate | 8% | |
| Fri 12 Aug 07:00 | ↓ | | 16°c | 16°c | 1 | Good | 9% | |
| Fri 12 Aug 10:00 | ↓ | | 18°c | 18°c | 4 | Very good | 1% | |
| Fri 12 Aug 13:00 | ↓ | | 20°c | 19°c | 7 | Very good | 0% | |
| Fri 12 Aug 16:00 | ↓ | | 20°c | 19°c | 4 | Very good | 5% | |
| Fri 12 Aug 19:00 | ↓ | | 19°c | 18°c | 1 | Very good | 6% | |
| Fri 12 Aug 22:00 | ↓ | | 17°c | 16°c | 0 | Good | 6% | |
| Sat 13 Aug 01:00 | ↓ | | 16°c | 16°c | 0 | Good | 6% | |
| Sat 13 Aug 04:00 | ↓ | | 16°c | 16°c | 0 | Moderate | 7% | |
| Sat 13 Aug 07:00 | ↓ | | 17°c | 16°c | 1 | Good | 6% | |
| Sat 13 Aug 10:00 | ↓ | | 20°c | 19°c | 4 | Very good | 2% | |
| Sat 13 Aug 13:00 | ↓ | | 22°c | 21°c | 6 | Very good | 0% | |
| Sat 13 Aug 16:00 | ↓ | | 23°c | 21°c | 4 | Very good | 0% | |
| Sat 13 Aug 19:00 | ↓ | | 21°c | 20°c | 1 | Very good | 0% | |
| Sat 13 Aug 22:00 | ↓ | | 19°c | 19°c | 0 | Very good | 0% | |
| Sun 14 Aug 01:00 | ↓ | | 18°c | 18°c | 0 | Very good | 1% | |
| Sun 14 Aug 04:00 | ↓ | | 17°c | 17°c | 0 | Good | 2% | |
| Sun 14 Aug 07:00 | ↓ | | 18°c | 19°c | 1 | Good | 2% | |
| Sun 14 Aug 10:00 | ↓ | | 22°c | 22°c | 4 | Very good | 0% | |
| Sun 14 Aug 13:00 | ↓ | | 25°c | 24°c | 6 | Very good | 1% | |
| Sun 14 Aug 16:00 | ↓ | | 24°c | 23°c | 4 | Very good | 2% | |
| Sun 14 Aug 19:00 | ↓ | | 22°c | 21°c | 1 | Very good | 4% | |
| Sun 14 Aug 22:00 | ↓ | | 20°c | 20°c | 0 | Very good | 4% | |
| Mon 15 Aug 01:00 | ↓ | | 19°c | 19°c | 0 | Very good | 4% | |
| Mon 15 Aug 04:00 | ↓ | | 18°c | 19°c | 0 | Good | 6% | |
| Mon 15 Aug 07:00 | ↓ | | 19°c | 19°c | 1 | Very good | 7% | |
| Mon 15 Aug 10:00 | ↓ | | 21°c | 21°c | 3 | Very good | 9% | |
| Mon 15 Aug 13:00 | ↓ | | 24°c | 23°c | 5 | Very good | 8% | |
| Mon 15 Aug 16:00 | ↓ | | 23°c | 21°c | 3 | Very good | 12% | |
| Mon 15 Aug 19:00 | ↓ | | 21°c | 20°c | 1 | Good | 33% | |
| Mon 15 Aug 22:00 | ↓ | | 19°c | 19°c | 0 | Very good | 7% | |
Kitesurfing Map for Humber
Humber kite Surfing Photos
About Humber
TO access Humberston Beach you need to go via Thorpe Park Holiday Camp, due to its lcoation to the park this area can be very crowded. Also this spot is on the River Humber and is a very busy shipping lane, keep away from the ships and sailing boats.
This break has many sand bars which can get flooded quickly due to the fast incomming tides, creating strong rips and random currents, local advise is dont fight the rips, use your board to steer you back to
the beach if you have lost your kite
Outgoing tide in the creek if you lose your board get to the sand bank and run down it get well in front of the board before going back in the water.
The Grey Seal Colony
The British population of grey seals is of great international conservation importance and we are fortunate to have a thriving colony on the Lincolnshire coast.
during the winter they come to breed near the dunes at Donna Nook
RAF Donna Nook make every effort to make sure that no harm comes to any animal because of military activity. The Lincolnshire Wildlife Trust manages Donna Nook as a Nature Reserve with the agreement of the Ministry of Defence.
The buggy zone is 300 meters to the left of the public zone.
The Beach Safety Officer will be patrolling the beach in a yellow Land Rover if you need to report an accident or incident .{Sand, Mud, Shells]
Freestyle
Race
Wave
Speed
Launching & Landing
Kitesurfing launch / landing zone 200 meters to the left of the public zone
Local Dangers
leisure centre

Do not to ride in front of the leisure centre and to the north side of it

Groins

Groins

Segregated Areas

Segregated Areas

Holiday Makers

Holiday Makers

Children & Dogs

Children & Dogs

Donna Nook

Ministry of Defense still maintains part of the area as a bombing target range and ( Under no circumstances should anyone enter the bombing