Greatstone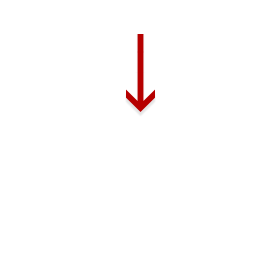 NE 65°
Folkestone Weather Station - 12.79 miles away | Updated 5 minutes ago
≈
High Tide is in about 2 hours time
Today's Tide
| Time | Height | High/Low |
| --- | --- | --- |
| 05:58 | 0.91 | Low Tide |
| 11:05 | 6.85 | High Tide |
| 18:31 | 0.73 | Low Tide |
| 23:33 | 7.02 | High Tide |
Tommorow's Tide
| Time | Height | High/Low |
| --- | --- | --- |
| 07:02 | 0.63 | Low Tide |
| 11:57 | 7.11 | High Tide |
| 19:29 | 0.42 | Low Tide |
London Ashford Airport Wind Forecast
London Ashford Airport 5 Day Weather Forecast
| | | | | | | | | |
| --- | --- | --- | --- | --- | --- | --- | --- | --- |
| Thu 11 Aug 01:00 | ↓ | | 17°c | 16°c | 0 | Good | 0% | |
| Thu 11 Aug 04:00 | ↓ | | 17°c | 17°c | 0 | Good | 0% | |
| Thu 11 Aug 07:00 | ↓ | | 19°c | 20°c | 1 | Very good | 0% | |
| Thu 11 Aug 10:00 | ↓ | | 25°c | 24°c | 4 | Very good | 0% | |
| Thu 11 Aug 13:00 | ↓ | | 26°c | 24°c | 7 | Very good | 0% | |
| Thu 11 Aug 16:00 | ↓ | | 27°c | 24°c | 4 | Very good | 0% | |
| Thu 11 Aug 19:00 | ↓ | | 24°c | 22°c | 1 | Very good | 0% | |
| Thu 11 Aug 22:00 | ↓ | | 21°c | 20°c | 0 | Very good | 0% | |
| Fri 12 Aug 01:00 | ↓ | | 21°c | 20°c | 0 | Very good | 0% | |
| Fri 12 Aug 04:00 | ↓ | | 19°c | 18°c | 0 | Good | 0% | |
| Fri 12 Aug 07:00 | ↓ | | 21°c | 21°c | 1 | Very good | 0% | |
| Fri 12 Aug 10:00 | ↓ | | 25°c | 24°c | 4 | Very good | 0% | |
| Fri 12 Aug 13:00 | ↓ | | 26°c | 24°c | 7 | Very good | 0% | |
| Fri 12 Aug 16:00 | ↓ | | 27°c | 24°c | 4 | Very good | 0% | |
| Fri 12 Aug 19:00 | ↓ | | 24°c | 22°c | 1 | Very good | 0% | |
| Fri 12 Aug 22:00 | ↓ | | 21°c | 20°c | 0 | Very good | 0% | |
| Sat 13 Aug 01:00 | ↓ | | 20°c | 20°c | 0 | Very good | 0% | |
| Sat 13 Aug 04:00 | ↓ | | 20°c | 19°c | 0 | Very good | 0% | |
| Sat 13 Aug 07:00 | ↓ | | 20°c | 21°c | 1 | Very good | 0% | |
| Sat 13 Aug 10:00 | ↓ | | 23°c | 23°c | 4 | Very good | 0% | |
| Sat 13 Aug 13:00 | ↓ | | 26°c | 25°c | 7 | Very good | 0% | |
| Sat 13 Aug 16:00 | ↓ | | 26°c | 25°c | 4 | Very good | 0% | |
| Sat 13 Aug 19:00 | ↓ | | 24°c | 23°c | 1 | Very good | 0% | |
| Sat 13 Aug 22:00 | ↓ | | 22°c | 21°c | 0 | Very good | 0% | |
| Sun 14 Aug 01:00 | ↓ | | 22°c | 21°c | 0 | Very good | 0% | |
| Sun 14 Aug 04:00 | ↓ | | 21°c | 20°c | 0 | Very good | 0% | |
| Sun 14 Aug 07:00 | ↓ | | 21°c | 21°c | 1 | Very good | 1% | |
| Sun 14 Aug 10:00 | ↓ | | 24°c | 23°c | 4 | Very good | 1% | |
| Sun 14 Aug 13:00 | ↓ | | 25°c | 25°c | 6 | Very good | 1% | |
| Sun 14 Aug 16:00 | ↓ | | 25°c | 24°c | 3 | Very good | 5% | |
| Sun 14 Aug 19:00 | ↓ | | 23°c | 22°c | 1 | Very good | 6% | |
| Sun 14 Aug 22:00 | ↓ | | 22°c | 21°c | 0 | Very good | 6% | |
| Mon 15 Aug 01:00 | ↓ | | 21°c | 21°c | 0 | Very good | 8% | |
| Mon 15 Aug 04:00 | ↓ | | 20°c | 20°c | 0 | Very good | 5% | |
| Mon 15 Aug 07:00 | ↓ | | 20°c | 19°c | 1 | Very good | 6% | |
| Mon 15 Aug 10:00 | ↓ | | 21°c | 20°c | 3 | Very good | 6% | |
| Mon 15 Aug 13:00 | ↓ | | 22°c | 20°c | 6 | Good | 6% | |
| Mon 15 Aug 16:00 | ↓ | | 22°c | 20°c | 3 | Very good | 25% | |
| Mon 15 Aug 19:00 | ↓ | | 21°c | 20°c | 1 | Very good | 2% | |
| Mon 15 Aug 22:00 | ↓ | | 20°c | 19°c | 0 | Very good | 5% | |
Kitesurfing Map for Greatstone
Greatstone kite Surfing Photos
About Greatstone
Greatstone is a very flat beach, With shallow water, perfect for learning! this beach is also great for freestyle as it very flat and has very good open space!
Access from London via the M20

Launching & Landing
All tide states are usable apart from very high spring high tides as it leaves you little beach space to set up and launch, neap high tides are fine. Super flat shelving beach so tide goes out a very long. On a spring low tide its about 20min walk to the sea.
Local Parking
Parking!

park at the tarmac carpark near the toilet block or by Romney Tavern pub.