Coney Beach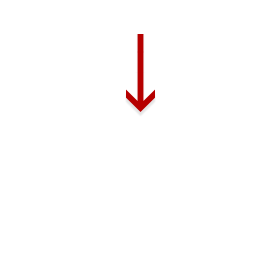 S 173°
Plymouth Weather Station - 76.97 miles away | Updated 5 minutes ago
≈
Low Tide is in about 2 hours time
Today's Tide
| Time | Height | High/Low |
| --- | --- | --- |
| 00:04 | 1.63 | Low Tide |
| 06:23 | 8.93 | High Tide |
| 12:33 | 1.53 | Low Tide |
| 18:50 | 9.43 | High Tide |
Tommorow's Tide
| Time | Height | High/Low |
| --- | --- | --- |
| 01:02 | 1.16 | Low Tide |
| 07:18 | 9.37 | High Tide |
| 13:27 | 1.15 | Low Tide |
| 19:42 | 9.83 | High Tide |
Porthcawl - Sandy Bay (Beach) Wind Forecast
Porthcawl - Sandy Bay (Beach) 5 Day Weather Forecast
| | | | | | | | | |
| --- | --- | --- | --- | --- | --- | --- | --- | --- |
| Thu 11 Aug 07:00 | ↓ | | 19°c | 17°c | 1 | Very good | 0% | |
| Thu 11 Aug 10:00 | ↓ | | 25°c | 23°c | 4 | Very good | 0% | |
| Thu 11 Aug 13:00 | ↓ | | 27°c | 25°c | 7 | Very good | 0% | |
| Thu 11 Aug 16:00 | ↓ | | 28°c | 28°c | 4 | Very good | 0% | |
| Thu 11 Aug 19:00 | ↓ | | 28°c | 28°c | 1 | Good | 0% | |
| Thu 11 Aug 22:00 | ↓ | | 24°c | 24°c | 0 | Very good | 0% | |
| Fri 12 Aug 01:00 | ↓ | | 21°c | 21°c | 0 | Very good | 0% | |
| Fri 12 Aug 04:00 | ↓ | | 21°c | 19°c | 0 | Very good | 0% | |
| Fri 12 Aug 07:00 | ↓ | | 21°c | 19°c | 1 | Very good | 0% | |
| Fri 12 Aug 10:00 | ↓ | | 25°c | 24°c | 4 | Very good | 0% | |
| Fri 12 Aug 13:00 | ↓ | | 27°c | 26°c | 7 | Very good | 0% | |
| Fri 12 Aug 16:00 | ↓ | | 28°c | 28°c | 4 | Very good | 0% | |
| Fri 12 Aug 19:00 | ↓ | | 28°c | 28°c | 1 | Very good | 0% | |
| Fri 12 Aug 22:00 | ↓ | | 23°c | 23°c | 0 | Very good | 0% | |
| Sat 13 Aug 01:00 | ↓ | | 22°c | 22°c | 0 | Very good | 0% | |
| Sat 13 Aug 04:00 | ↓ | | 21°c | 20°c | 0 | Very good | 0% | |
| Sat 13 Aug 07:00 | ↓ | | 21°c | 19°c | 1 | Very good | 0% | |
| Sat 13 Aug 10:00 | ↓ | | 24°c | 22°c | 4 | Very good | 0% | |
| Sat 13 Aug 13:00 | ↓ | | 26°c | 25°c | 7 | Very good | 0% | |
| Sat 13 Aug 16:00 | ↓ | | 27°c | 27°c | 4 | Very good | 0% | |
| Sat 13 Aug 19:00 | ↓ | | 26°c | 26°c | 1 | Very good | 1% | |
| Sat 13 Aug 22:00 | ↓ | | 23°c | 23°c | 0 | Very good | 1% | |
| Sun 14 Aug 01:00 | ↓ | | 22°c | 22°c | 0 | Very good | 3% | |
| Sun 14 Aug 04:00 | ↓ | | 21°c | 20°c | 0 | Very good | 1% | |
| Sun 14 Aug 07:00 | ↓ | | 21°c | 20°c | 1 | Very good | 2% | |
| Sun 14 Aug 10:00 | ↓ | | 24°c | 23°c | 4 | Very good | 1% | |
| Sun 14 Aug 13:00 | ↓ | | 24°c | 24°c | 7 | Very good | 1% | |
| Sun 14 Aug 16:00 | ↓ | | 25°c | 25°c | 4 | Very good | 2% | |
| Sun 14 Aug 19:00 | ↓ | | 24°c | 24°c | 1 | Very good | 3% | |
| Sun 14 Aug 22:00 | ↓ | | 21°c | 21°c | 0 | Very good | 5% | |
| Mon 15 Aug 01:00 | ↓ | | 21°c | 21°c | 0 | Very good | 2% | |
| Mon 15 Aug 04:00 | ↓ | | 20°c | 20°c | 0 | Very good | 4% | |
| Mon 15 Aug 07:00 | ↓ | | 20°c | 20°c | 1 | Very good | 9% | |
| Mon 15 Aug 10:00 | ↓ | | 20°c | 20°c | 3 | Very good | 13% | |
| Mon 15 Aug 13:00 | ↓ | | 21°c | 20°c | 6 | Very good | 9% | |
| Mon 15 Aug 16:00 | ↓ | | 21°c | 20°c | 4 | Very good | 12% | |
| Mon 15 Aug 19:00 | ↓ | | 21°c | 20°c | 1 | Very good | 11% | |
| Mon 15 Aug 22:00 | ↓ | | 20°c | 19°c | 0 | Very good | 7% | |
Kitesurfing Map for Coney Beach
Coney Beach kite Surfing Photos
About Coney Beach
Medium sized sandy beach. This spot has a large sea wall on one side and rocks on the other, with flat sand in between.
There is plenty of park around this area most spaces overlooking the beach! Plenty of local places to get food and drink.
Local Dangers
Summer Season Very Busy for tourists.