Westward Ho! (North Beach)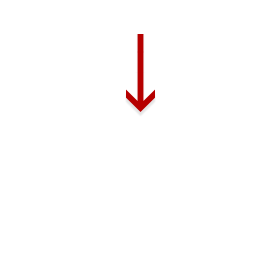 NW 321°
Plymouth Weather Station - 46.97 miles away | Updated 4 minutes ago
≈
High Tide is in 18 minutes time
Today's Tide
| Time | Height | High/Low |
| --- | --- | --- |
| 04:09 | 0.62 | Low Tide |
| 09:47 | 6.31 | High Tide |
| 16:23 | 0.85 | Low Tide |
| 22:06 | 6.46 | High Tide |
Tommorow's Tide
| Time | Height | High/Low |
| --- | --- | --- |
| 04:46 | 0.88 | Low Tide |
| 10:29 | 5.95 | High Tide |
| 17:03 | 1.08 | Low Tide |
| 22:51 | 6.03 | High Tide |
Westward Ho! (Beach) Wind Forecast
Westward Ho! (Beach) 5 Day Weather Forecast
| | | | | | | | | |
| --- | --- | --- | --- | --- | --- | --- | --- | --- |
| Wed 17 Aug 04:00 | ↓ | | 17°c | 14°c | 0 | Moderate | 12% | |
| Wed 17 Aug 07:00 | ↓ | | 17°c | 15°c | 1 | Moderate | 17% | |
| Wed 17 Aug 10:00 | ↓ | | 18°c | 17°c | 3 | Good | 15% | |
| Wed 17 Aug 13:00 | ↓ | | 18°c | 17°c | 5 | Good | 11% | |
| Wed 17 Aug 16:00 | ↓ | | 20°c | 18°c | 3 | Good | 41% | |
| Wed 17 Aug 19:00 | ↓ | | 20°c | 18°c | 1 | Very good | 4% | |
| Wed 17 Aug 22:00 | ↓ | | 17°c | 17°c | 0 | Good | 0% | |
| Thu 18 Aug 01:00 | ↓ | | 16°c | 17°c | 0 | Good | 0% | |
| Thu 18 Aug 04:00 | ↓ | | 16°c | 16°c | 0 | Good | 3% | |
| Thu 18 Aug 07:00 | ↓ | | 16°c | 17°c | 1 | Good | 4% | |
| Thu 18 Aug 10:00 | ↓ | | 19°c | 18°c | 3 | Very good | 4% | |
| Thu 18 Aug 13:00 | ↓ | | 20°c | 18°c | 5 | Very good | 5% | |
| Thu 18 Aug 16:00 | ↓ | | 19°c | 17°c | 2 | Very good | 15% | |
| Thu 18 Aug 19:00 | ↓ | | 19°c | 17°c | 1 | Good | 61% | |
| Thu 18 Aug 22:00 | ↓ | | 18°c | 17°c | 0 | Good | 47% | |
| Fri 19 Aug 01:00 | ↓ | | 18°c | 17°c | 0 | Good | 82% | |
| Fri 19 Aug 04:00 | ↓ | | 17°c | 15°c | 0 | Very good | 19% | |
| Fri 19 Aug 07:00 | ↓ | | 17°c | 15°c | 1 | Very good | 11% | |
| Fri 19 Aug 10:00 | ↓ | | 18°c | 16°c | 3 | Very good | 5% | |
| Fri 19 Aug 13:00 | ↓ | | 18°c | 16°c | 6 | Very good | 4% | |
| Fri 19 Aug 16:00 | ↓ | | 18°c | 15°c | 3 | Very good | 2% | |
| Fri 19 Aug 19:00 | ↓ | | 18°c | 15°c | 1 | Very good | 2% | |
| Fri 19 Aug 22:00 | ↓ | | 17°c | 14°c | 0 | Very good | 9% | |
| Sat 20 Aug 01:00 | ↓ | | 16°c | 14°c | 0 | Very good | 1% | |
| Sat 20 Aug 04:00 | ↓ | | 17°c | 14°c | 0 | Very good | 2% | |
| Sat 20 Aug 07:00 | ↓ | | 17°c | 14°c | 1 | Very good | 5% | |
| Sat 20 Aug 10:00 | ↓ | | 18°c | 15°c | 3 | Very good | 50% | |
| Sat 20 Aug 13:00 | ↓ | | 19°c | 15°c | 6 | Very good | 6% | |
| Sat 20 Aug 16:00 | ↓ | | 19°c | 15°c | 3 | Very good | 4% | |
| Sat 20 Aug 19:00 | ↓ | | 18°c | 15°c | 1 | Very good | 3% | |
| Sat 20 Aug 22:00 | ↓ | | 17°c | 15°c | 0 | Very good | 6% | |
| Sun 21 Aug 01:00 | ↓ | | 17°c | 15°c | 0 | Very good | 5% | |
| Sun 21 Aug 04:00 | ↓ | | 17°c | 15°c | 0 | Very good | 5% | |
| Sun 21 Aug 07:00 | ↓ | | 17°c | 15°c | 1 | Good | 9% | |
| Sun 21 Aug 10:00 | ↓ | | 18°c | 16°c | 2 | Very good | 12% | |
| Sun 21 Aug 13:00 | ↓ | | 19°c | 16°c | 3 | Good | 13% | |
| Sun 21 Aug 16:00 | ↓ | | 19°c | 16°c | 2 | Good | 71% | |
| Sun 21 Aug 19:00 | ↓ | | 19°c | 16°c | 1 | Good | 45% | |
| Sun 21 Aug 22:00 | ↓ | | 18°c | 15°c | 0 | Good | 22% | |
Kitesurfing Map for Westward Ho! (North Beach)
Westward Ho! (North Beach) kite Surfing Photos
About Westward Ho! (North Beach)
Westward Ho! is located on the north shore of devon, just south of saunton sand (across the river) its a good location for land and buggy kiters. you can kite to the north end of the beach all year round, but as the beach is a holiday desination kitesurfing is not permitted to the south end during the summer months.
There is a large area known as the "burrows" kiting of any kind is fordidden in this area.
This area is a wave magnet!!! it can and will get double over head so be careful!!!
Launching & Landing
on the beach.. not near the burrows!!
Life Guard & Coast Guard
Life Guard

During the summer months… but might not be up the north end of the beach.