Rest Bay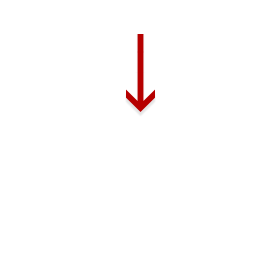 N 9°
Plymouth Weather Station - 77.32 miles away | Updated 2 minutes ago
≈
High Tide is in about 2 hours time
Today's Tide
| Time | Height | High/Low |
| --- | --- | --- |
| 04:33 | 1.48 | Low Tide |
| 10:45 | 8.78 | High Tide |
| 16:44 | 1.81 | Low Tide |
| 23:06 | 8.77 | High Tide |
Tommorow's Tide
| Time | Height | High/Low |
| --- | --- | --- |
| 05:06 | 2 | Low Tide |
| 11:19 | 8.24 | High Tide |
| 17:19 | 2.34 | Low Tide |
| 23:44 | 8.14 | High Tide |
Ogmore-By-Sea (Beach) Wind Forecast
Ogmore-By-Sea (Beach) 5 Day Weather Forecast
| | | | | | | | | |
| --- | --- | --- | --- | --- | --- | --- | --- | --- |
| Wed 17 Aug 04:00 | ↓ | | 17°c | 17°c | 0 | Very good | 56% | |
| Wed 17 Aug 07:00 | ↓ | | 17°c | 16°c | 1 | Good | 11% | |
| Wed 17 Aug 10:00 | ↓ | | 17°c | 15°c | 3 | Very good | 9% | |
| Wed 17 Aug 13:00 | ↓ | | 20°c | 17°c | 5 | Good | 5% | |
| Wed 17 Aug 16:00 | ↓ | | 21°c | 19°c | 3 | Very good | 5% | |
| Wed 17 Aug 19:00 | ↓ | | 20°c | 18°c | 1 | Very good | 2% | |
| Wed 17 Aug 22:00 | ↓ | | 18°c | 17°c | 0 | Very good | 1% | |
| Thu 18 Aug 01:00 | ↓ | | 17°c | 17°c | 0 | Very good | 4% | |
| Thu 18 Aug 04:00 | ↓ | | 17°c | 17°c | 0 | Good | 5% | |
| Thu 18 Aug 07:00 | ↓ | | 17°c | 17°c | 1 | Good | 8% | |
| Thu 18 Aug 10:00 | ↓ | | 19°c | 18°c | 3 | Good | 5% | |
| Thu 18 Aug 13:00 | ↓ | | 19°c | 17°c | 5 | Very good | 4% | |
| Thu 18 Aug 16:00 | ↓ | | 19°c | 16°c | 2 | Good | 57% | |
| Thu 18 Aug 19:00 | ↓ | | 19°c | 16°c | 1 | Good | 53% | |
| Thu 18 Aug 22:00 | ↓ | | 19°c | 16°c | 0 | Good | 50% | |
| Fri 19 Aug 01:00 | ↓ | | 19°c | 16°c | 0 | Very good | 18% | |
| Fri 19 Aug 04:00 | ↓ | | 18°c | 16°c | 0 | Very good | 20% | |
| Fri 19 Aug 07:00 | ↓ | | 17°c | 15°c | 1 | Very good | 9% | |
| Fri 19 Aug 10:00 | ↓ | | 17°c | 15°c | 3 | Very good | 9% | |
| Fri 19 Aug 13:00 | ↓ | | 18°c | 15°c | 6 | Very good | 2% | |
| Fri 19 Aug 16:00 | ↓ | | 18°c | 15°c | 3 | Very good | 2% | |
| Fri 19 Aug 19:00 | ↓ | | 18°c | 15°c | 1 | Very good | 1% | |
| Fri 19 Aug 22:00 | ↓ | | 17°c | 15°c | 0 | Very good | 1% | |
| Sat 20 Aug 01:00 | ↓ | | 17°c | 15°c | 0 | Very good | 1% | |
| Sat 20 Aug 04:00 | ↓ | | 17°c | 14°c | 0 | Very good | 2% | |
| Sat 20 Aug 07:00 | ↓ | | 17°c | 14°c | 1 | Very good | 7% | |
| Sat 20 Aug 10:00 | ↓ | | 18°c | 14°c | 3 | Good | 8% | |
| Sat 20 Aug 13:00 | ↓ | | 18°c | 14°c | 6 | Very good | 31% | |
| Sat 20 Aug 16:00 | ↓ | | 19°c | 15°c | 3 | Very good | 29% | |
| Sat 20 Aug 19:00 | ↓ | | 18°c | 15°c | 1 | Very good | 8% | |
| Sat 20 Aug 22:00 | ↓ | | 18°c | 15°c | 0 | Very good | 4% | |
| Sun 21 Aug 01:00 | ↓ | | 18°c | 15°c | 0 | Very good | 6% | |
| Sun 21 Aug 04:00 | ↓ | | 18°c | 15°c | 0 | Very good | 8% | |
| Sun 21 Aug 07:00 | ↓ | | 17°c | 16°c | 1 | Good | 9% | |
| Sun 21 Aug 10:00 | ↓ | | 18°c | 16°c | 3 | Good | 16% | |
| Sun 21 Aug 13:00 | ↓ | | 19°c | 17°c | 4 | Good | 20% | |
| Sun 21 Aug 16:00 | ↓ | | 19°c | 16°c | 2 | Moderate | 82% | |
| Sun 21 Aug 19:00 | ↓ | | 19°c | 16°c | 1 | Good | 80% | |
| Sun 21 Aug 22:00 | ↓ | | 19°c | 16°c | 0 | Moderate | 52% | |
Kitesurfing Map for Rest Bay
Rest Bay kite Surfing Photos
About Rest Bay
Picks up the swell, so getting past the white water can sometimes be a problem. To be avoided 2 hours either side of high tide due to the rocks. There is a sign on the slipway wall, please read before you go to the water.
The South & West Wales Kite surf Club (SWWKC) have RED mark on the wall near the beach.
This advices kite surfers to stay to the right/west side of the sign during the summer season.
Launching & Landing
Please set up as far to the right/west as possible.
Local Dangers
Rocks

High tide