Llangennith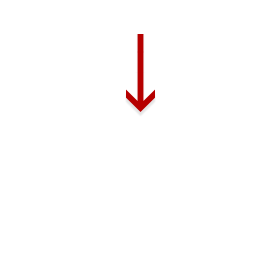 S 173°
Plymouth Weather Station - 83.56 miles away | Updated 2 minutes ago
≈
Low Tide is in about 2 hours time
Today's Tide
| Time | Height | High/Low |
| --- | --- | --- |
| 00:04 | 1.63 | Low Tide |
| 06:23 | 8.93 | High Tide |
| 12:33 | 1.53 | Low Tide |
| 18:50 | 9.43 | High Tide |
Tommorow's Tide
| Time | Height | High/Low |
| --- | --- | --- |
| 01:02 | 1.16 | Low Tide |
| 07:18 | 9.37 | High Tide |
| 13:27 | 1.15 | Low Tide |
| 19:42 | 9.83 | High Tide |
Rhossili Bay (Beach) Wind Forecast
Rhossili Bay (Beach) 5 Day Weather Forecast
| | | | | | | | | |
| --- | --- | --- | --- | --- | --- | --- | --- | --- |
| Thu 11 Aug 07:00 | ↓ | | 15°c | 15°c | 1 | Good | 0% | |
| Thu 11 Aug 10:00 | ↓ | | 24°c | 24°c | 4 | Very good | 0% | |
| Thu 11 Aug 13:00 | ↓ | | 23°c | 23°c | 7 | Good | 0% | |
| Thu 11 Aug 16:00 | ↓ | | 24°c | 25°c | 4 | Good | 0% | |
| Thu 11 Aug 19:00 | ↓ | | 25°c | 25°c | 1 | Good | 0% | |
| Thu 11 Aug 22:00 | ↓ | | 22°c | 21°c | 0 | Very good | 0% | |
| Fri 12 Aug 01:00 | ↓ | | 21°c | 20°c | 0 | Very good | 0% | |
| Fri 12 Aug 04:00 | ↓ | | 19°c | 19°c | 0 | Very good | 0% | |
| Fri 12 Aug 07:00 | ↓ | | 19°c | 19°c | 1 | Very good | 0% | |
| Fri 12 Aug 10:00 | ↓ | | 25°c | 25°c | 4 | Very good | 0% | |
| Fri 12 Aug 13:00 | ↓ | | 25°c | 24°c | 7 | Very good | 0% | |
| Fri 12 Aug 16:00 | ↓ | | 27°c | 27°c | 4 | Very good | 0% | |
| Fri 12 Aug 19:00 | ↓ | | 27°c | 28°c | 1 | Very good | 0% | |
| Fri 12 Aug 22:00 | ↓ | | 23°c | 23°c | 0 | Very good | 0% | |
| Sat 13 Aug 01:00 | ↓ | | 22°c | 21°c | 0 | Very good | 0% | |
| Sat 13 Aug 04:00 | ↓ | | 21°c | 19°c | 0 | Very good | 0% | |
| Sat 13 Aug 07:00 | ↓ | | 20°c | 20°c | 1 | Very good | 0% | |
| Sat 13 Aug 10:00 | ↓ | | 24°c | 24°c | 4 | Very good | 0% | |
| Sat 13 Aug 13:00 | ↓ | | 27°c | 26°c | 7 | Very good | 0% | |
| Sat 13 Aug 16:00 | ↓ | | 27°c | 27°c | 4 | Very good | 0% | |
| Sat 13 Aug 19:00 | ↓ | | 27°c | 28°c | 1 | Very good | 3% | |
| Sat 13 Aug 22:00 | ↓ | | 23°c | 23°c | 0 | Very good | 4% | |
| Sun 14 Aug 01:00 | ↓ | | 21°c | 21°c | 0 | Very good | 2% | |
| Sun 14 Aug 04:00 | ↓ | | 20°c | 20°c | 0 | Very good | 1% | |
| Sun 14 Aug 07:00 | ↓ | | 19°c | 19°c | 1 | Very good | 1% | |
| Sun 14 Aug 10:00 | ↓ | | 24°c | 24°c | 4 | Very good | 1% | |
| Sun 14 Aug 13:00 | ↓ | | 25°c | 25°c | 7 | Very good | 2% | |
| Sun 14 Aug 16:00 | ↓ | | 27°c | 27°c | 4 | Very good | 2% | |
| Sun 14 Aug 19:00 | ↓ | | 25°c | 25°c | 1 | Very good | 3% | |
| Sun 14 Aug 22:00 | ↓ | | 22°c | 21°c | 0 | Very good | 4% | |
| Mon 15 Aug 01:00 | ↓ | | 20°c | 20°c | 0 | Very good | 4% | |
| Mon 15 Aug 04:00 | ↓ | | 19°c | 19°c | 0 | Very good | 7% | |
| Mon 15 Aug 07:00 | ↓ | | 18°c | 18°c | 1 | Very good | 8% | |
| Mon 15 Aug 10:00 | ↓ | | 20°c | 20°c | 3 | Very good | 8% | |
| Mon 15 Aug 13:00 | ↓ | | 21°c | 21°c | 5 | Very good | 30% | |
| Mon 15 Aug 16:00 | ↓ | | 21°c | 20°c | 4 | Very good | 13% | |
| Mon 15 Aug 19:00 | ↓ | | 21°c | 20°c | 1 | Very good | 7% | |
| Mon 15 Aug 22:00 | ↓ | | 19°c | 18°c | 0 | Very good | 7% | |
Kitesurfing Map for Llangennith
Llangennith kite Surfing Photos
About Llangennith
large flat hard sand beach with a small pebble bank bordering the dunes. The centre of the beach is popular with surfers and tourists. On busy days it's best to walk further north past the stream, or south past the caravan site for a quieter launch spot. This beach picks up the most swell in the area so be prepared to deal with lots of white water.
Situated at the western tip of the Gower Peninsula. Access to the centre of the beach is via a short walk over the dunes from the car park at Hillend Caravan site. There is a small seasonal shop and a café.
Local Dangers
Swell!!

Lots of white water.